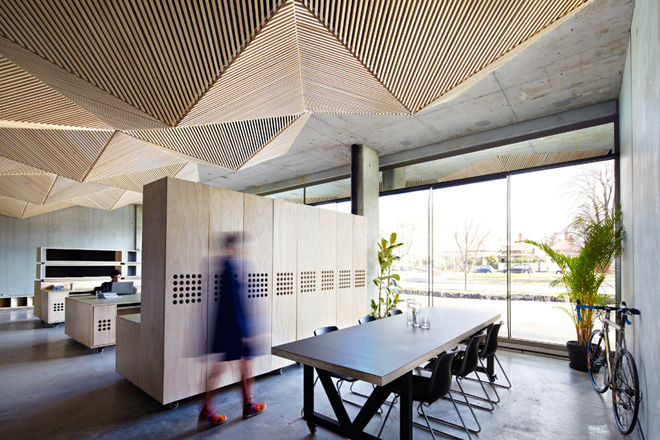 Australian company "Assemble Studio" made a unique ceiling from the "wall paneling" in its office in the city of Northcote, which is located in Australia, seven kilometers to the North-East of Melbourne.
This original design decision was inspired by the Japanese art of origami – the ability to fold paper figures.
Origami, as art originated in ancient China, where paper was invented. For a long time this type of art was available only to the upper class, where the possession of this art was considered a sign of good taste.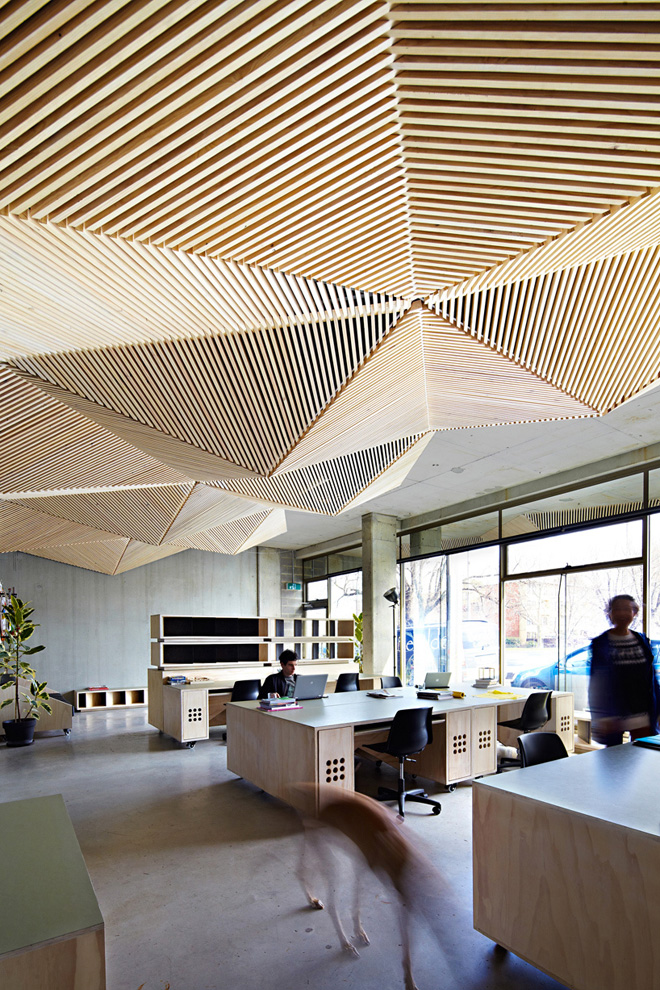 The classic origami style is made up of a square sheet of paper and was originally used in religious ceremonies. The goal of the unusual project was to create an economical, functional workspace that would inspire employees in the workplace.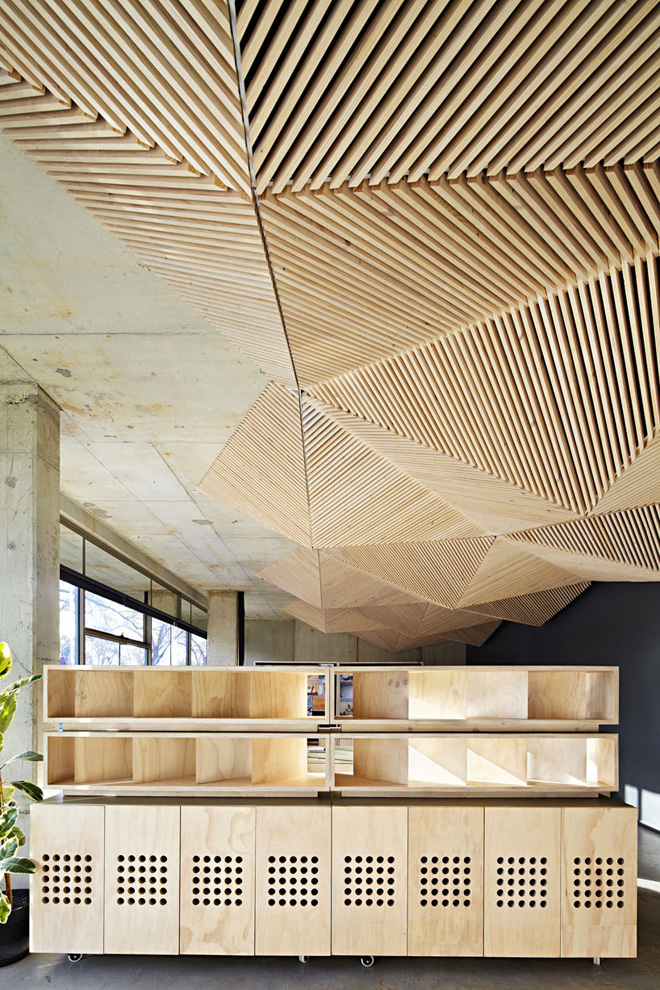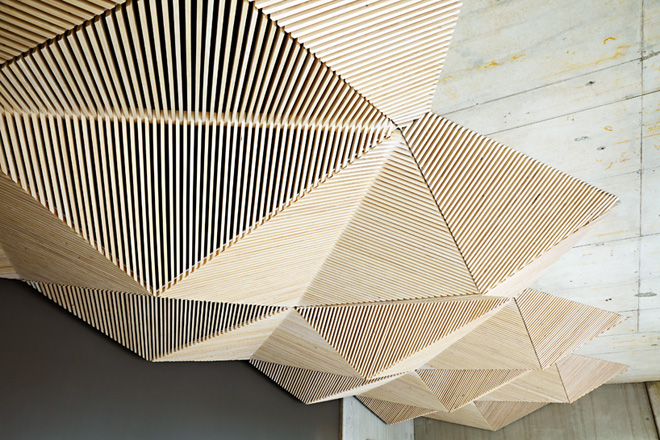 As in all the rooms, pipes, air ducts from the air conditioning system, various sensors of the fire system that did not adorn the ceiling passed through the top.
The directors of Giuseppe Demaio, Ben Keck and Joachim Holland decided to radically change the interior of the office and took an active part in the work themselves.
The main difficulty was the assembly of the structure – after all, it was necessary to fix all the rails that were loose on the sawmill, strictly according to the numbers, in order to get a rather original structure.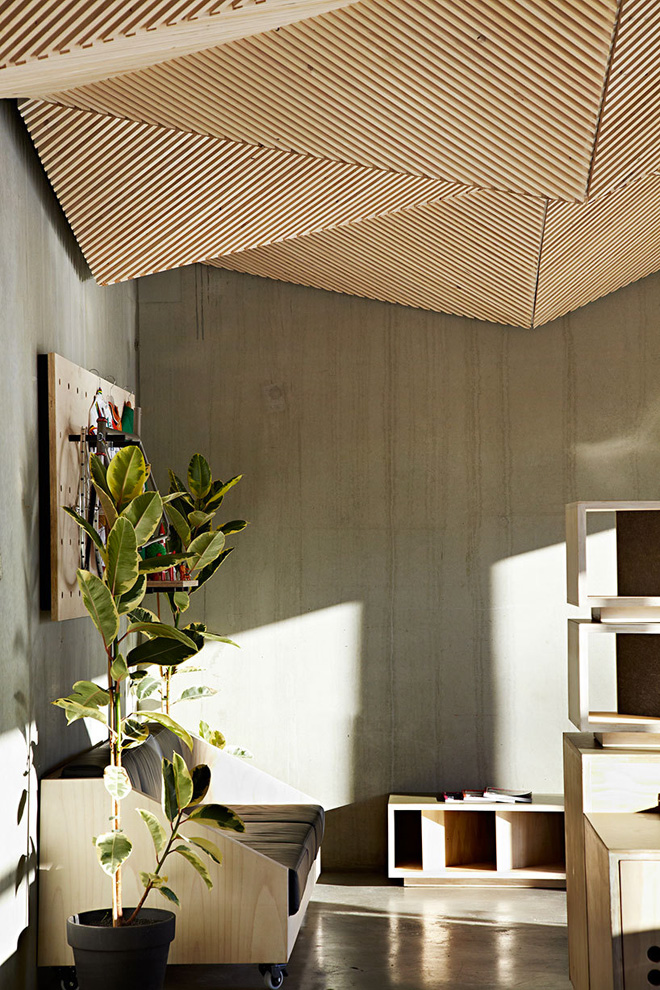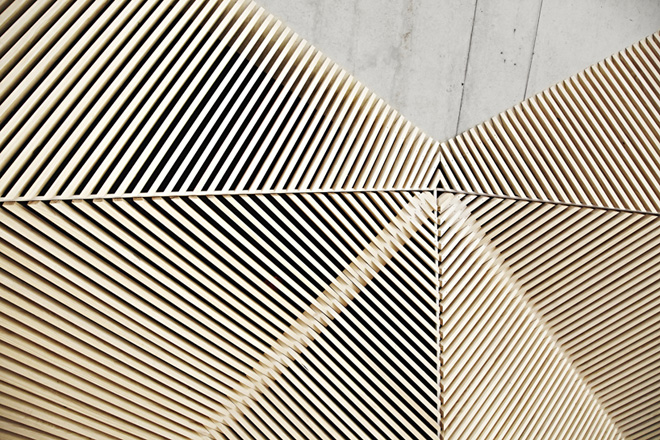 At the beginning of the project, the entire future frame was made of paper, then skeletons were made, to which the slats were fastened. In addition to hiding the unsightly look of the ceiling, the designers improved the acoustics in the spacious office space.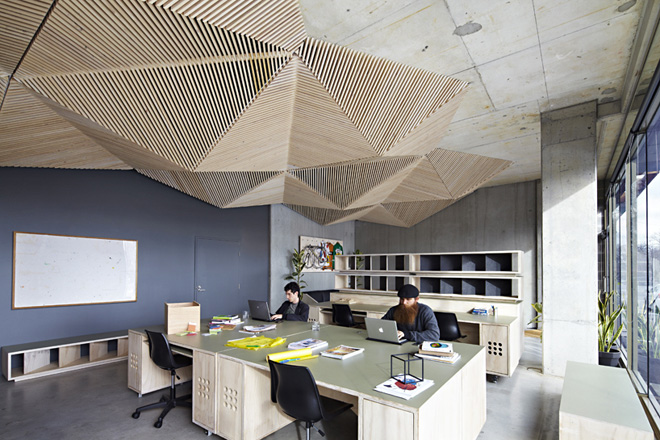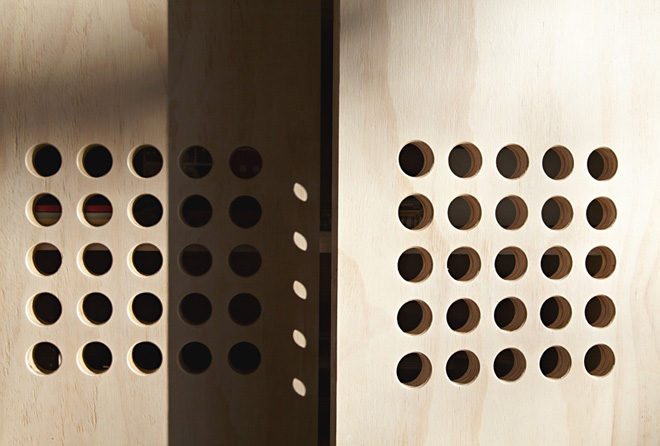 The whole structure consists of five triangles and is repeated eight times along the entire length of the ceiling. The furniture in the office was specially made to order and equipped with wheels so that it can be easily moved and made room for seminars and other events with the participation of all staff and invited guests.
The original ceiling also serves as a visual advertisement for visitors, showing firsthand the possibilities of interior design, which the Assemble Studio company can implement.