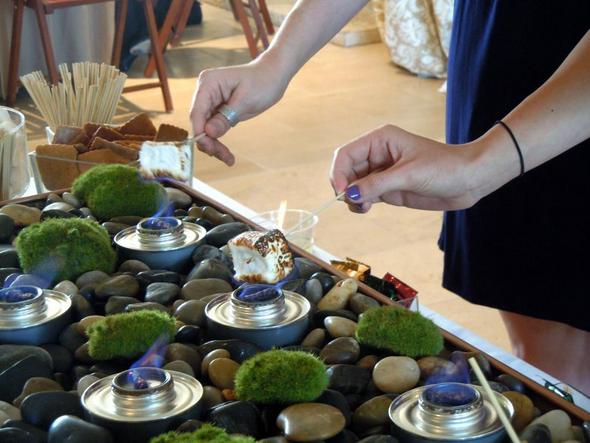 Recently, wedding fashion is focused on Western and American trends, and we have come to such a characteristic innovation as – dessert bar.
This is a kind of table with various sweet treats that are available to guests during the whole celebration. The usual assortment of such a bar are various muffins, cupcakes, macaroons Macarons and all kinds of candies.
But today our popular Design Museum offers an unusual sweets table idea – S'mores. It is rather a tribute to American fashion and traditions, but I think your guests will not deny themselves the pleasure of tasting the Moorish dessert, consisting of roasted marshmallow and milk chocolate, enclosed between two pieces of crispy cracker.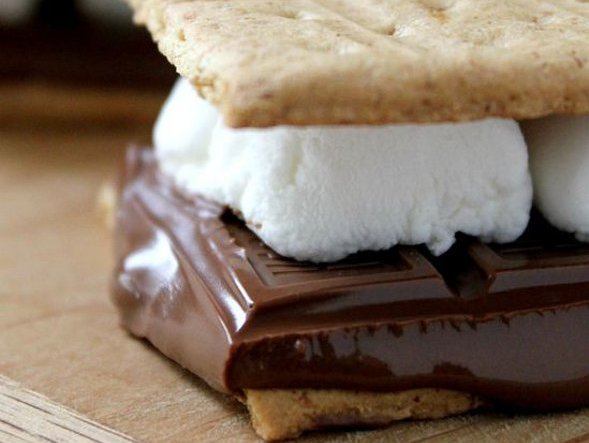 Now there are many variations of S'mores delicacies, the main thing is that the set includes marshmallows, Nutella chocolate paste and crispy cookies.
Do not forget to equip a small roaster or a few candles, as well as to purchase wooden or metal skewers.
With such an original dessert, your guests will be able to immerse themselves in the atmosphere of a western or a hiking trip, when all the friends gather around the fire and have funny tales and songs roasting marshmallows on the twigs.
You can also put a fondue with chocolate icing. Believe me, the combination of tender marshmallow and cocoa beans tastes just amazing!