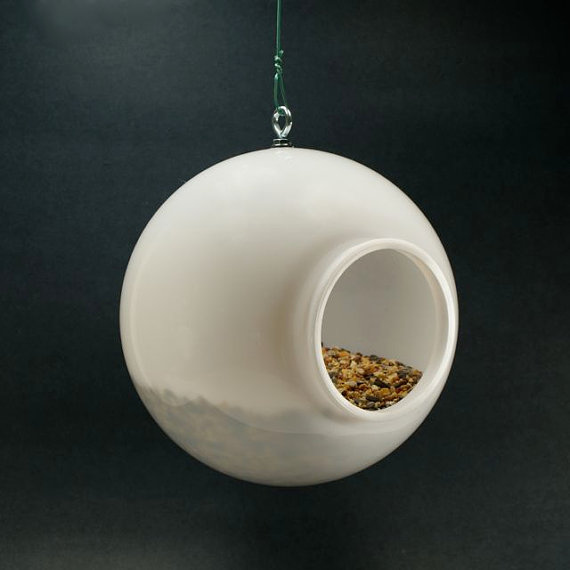 Objectification of what is not, or what is invisible to the eye, is a recurring theme in the work of designer Nadine Jarvis.
Born in London in 1982, Nadine Jarvis completed a basic course at the Chelsea College of Art. Before that, she created other objects, including greeting cards, rings and jewelry, in order to match the visible with the invisible in the theory of strength and temporaryness through design.
Literally starting from "zero," or rather, wanting to investigate irrelevance and inconstancy — Nadine Jarvis spent the last year of study at Goldsmith College, in London experimenting with objects and materials that decompose over time. The result of her research and her reward was a series of gloomy, but elegant vessels for storing ashes, which were used in crematoriums.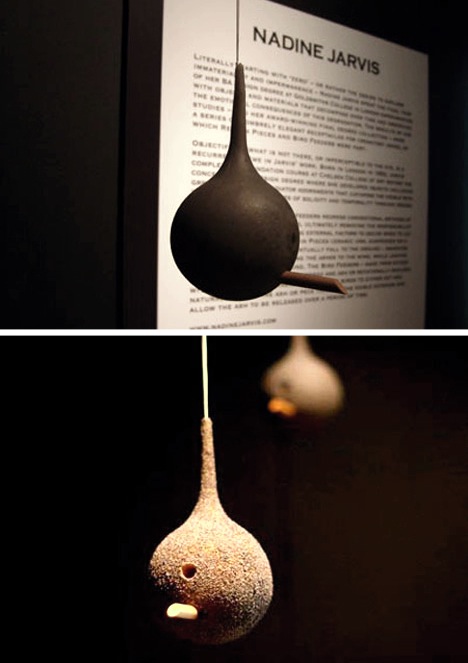 Ceramic vases in the form of bird feeders were used in the work of Nadine, as a memory of the dead, to relieve the responsibility of dispersing the ashes from their relatives, allowing it to be solved by external factors. The ashes were placed in a ceramic urn suspended from a thread when the thread was broken – the container fell to the ground and broke, and the ashes scattered in the wind.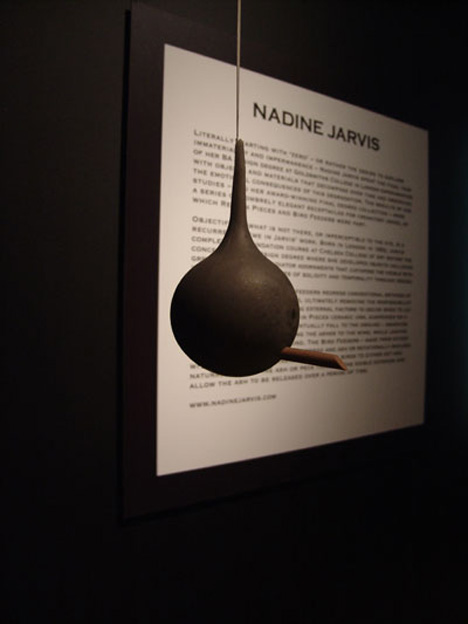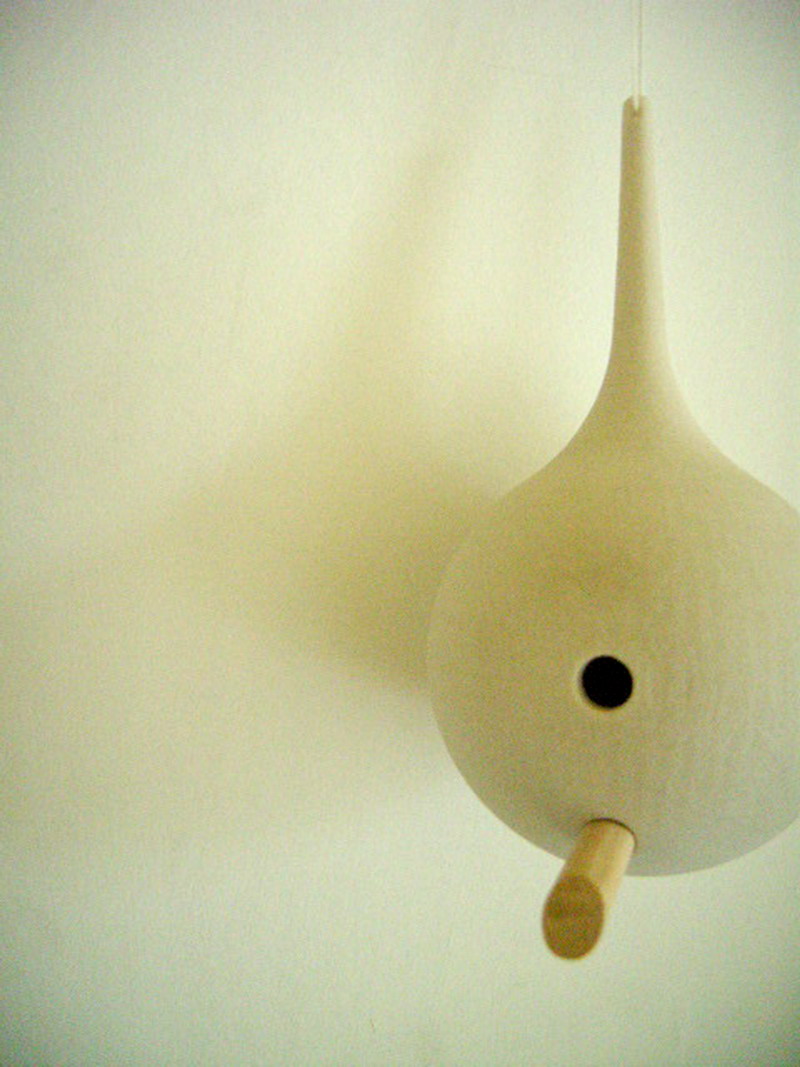 Such feeders were made either from solid castings of beeswax and ash, or were mixed in equal proportions of bird feed with ash. They attracted the birds and they either ate, and, naturally, cleaned the ashes or pecked the edible parts, and then the ashes were blown by the wind after a short period of time.
Nadine always said that death can be used as an unconventional object for design. She also wanted to challenge the English archaic traditions and propose alternative ways of distributing human ashes, avoiding hurting the relatives of the deceased.