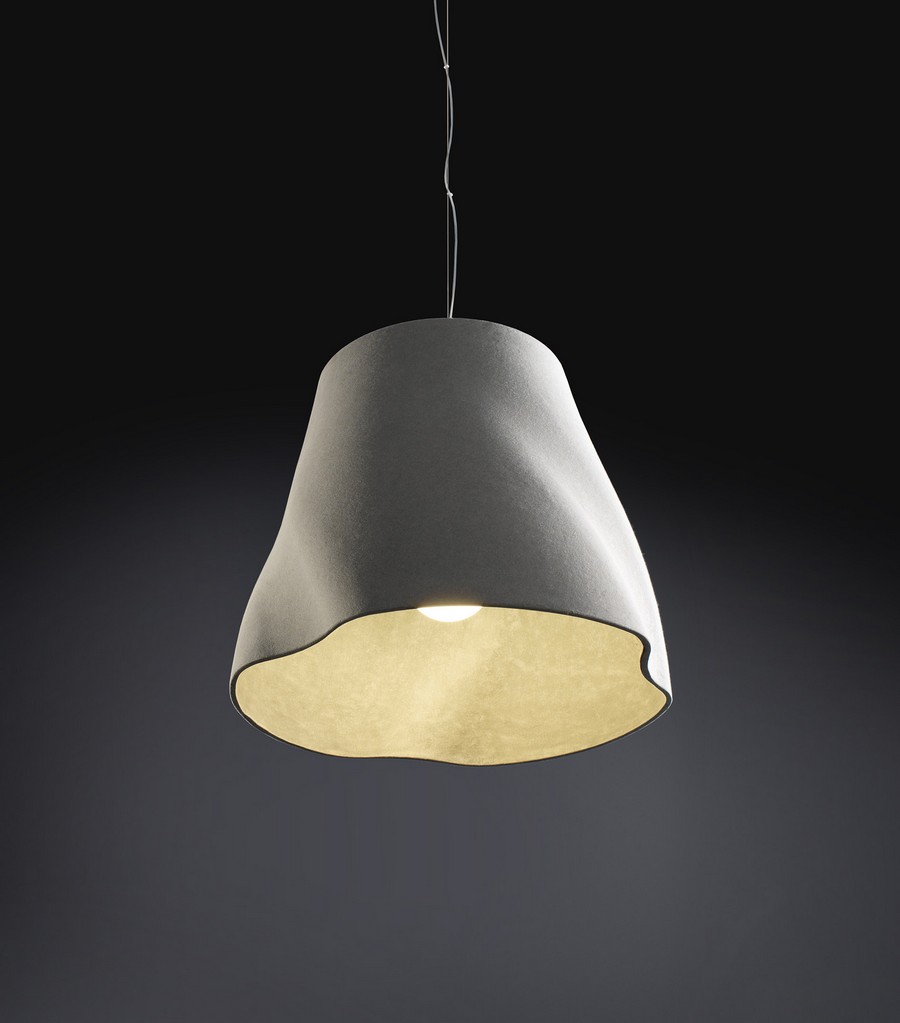 Hello, dear visitors of our site about new items of interior and fashion items. Dear readers of the Design Museum portal, I would like to tell you about what an unusual source of light was created. It is worth noting that in our time, artists and specialists in such areas use more and more unusual materials and methods of their creation for their creations.
Handmade designer lamps, which are presented below in the photo are very original and elegant. Let's see together what's special about them.
Austrian designer Rainer Mutsch created a series of fiber cement lamps for the manufacturer Molto Luce. Each the piece of furniture is created separately manually from molded fiber cement shells and sailing rope.
The artist tried to create a clean and modern aesthetic product. Thanks to a bit of corrugated geometry, designer handmade lamps can be called stylish.
I hope you agree with me.
Of course, the material is not the cement, which is familiar to almost every one of us. It's about fiber cement.
It is manufactured by Eternit. It is an absolutely environmentally friendly product.
Manufacturers play with the contrast of two different materials. It contains natural resources such as water and cellulose fibers.
Initially, this solution was developed as a material for cladding and roofing. Due to this, fiber cement is very durable and non-combustible.
It is also disposed of without harm to the ecology of our planet.
Handmade designer lamps can please the eye both at home and in the office. Perhaps, if they are used in the interior of a cafe or boutique, they will look much more original than ordinary hanging lamps.
Do not pay attention to the method of manufacture and material. The most important is the appearance and further image, which will amaze everyone with its sophistication.