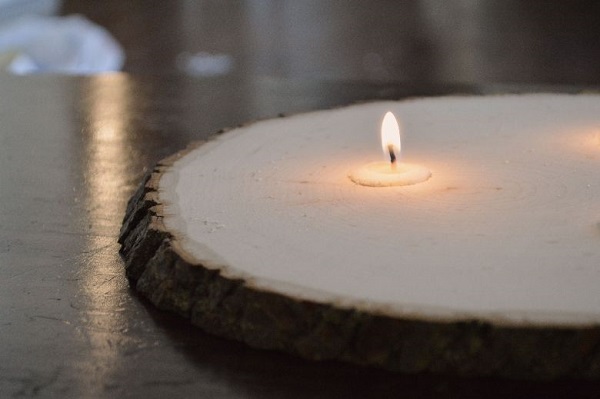 With a decrease in air temperature on the street, it is increasingly necessary to think about cozy evenings indoors. Give up hard artificial lighting for the sake of soft live candle flicker.
The warm light of the flame is quite magnificent in itself, but a stylish candlestick will greatly enhance this effect and become an original piece of furniture. Check out, dear guests of the site of the Museum of Design, with samples of homemade candlesticks, perhaps this will inspire you to your own creativity.
If you like rustic decor, then Jillian (Young Bird's Jillian) offers an interesting option in this style. Actually, as it can be seen on the image, there is a pancake on the coffee table – this is the name of the transverse saw-cut disc of a wooden trunk of a small thickness.
In the holes of the pancake are installed and lit candles. As a result, a unique start for a pleasant conversation is guaranteed!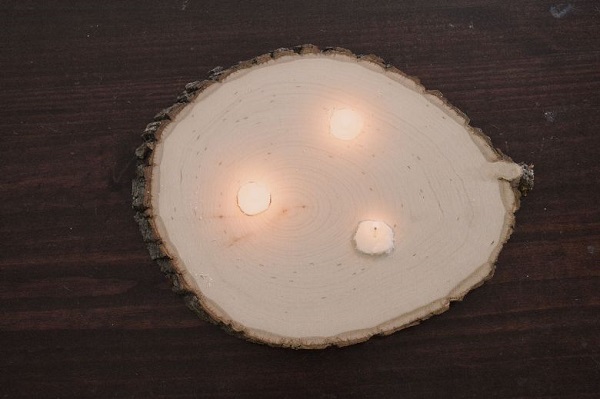 From Jessica from How About Orange, we took the idea of ​​updating the old glass using fragrant products from the store. Kathleen (Kathleen of Twig and Thistle) suggests using a foam sample with gold instead of using a disposable pumpkin.
Please note that metallic shades of gold and copper perfectly complement the basic color theme.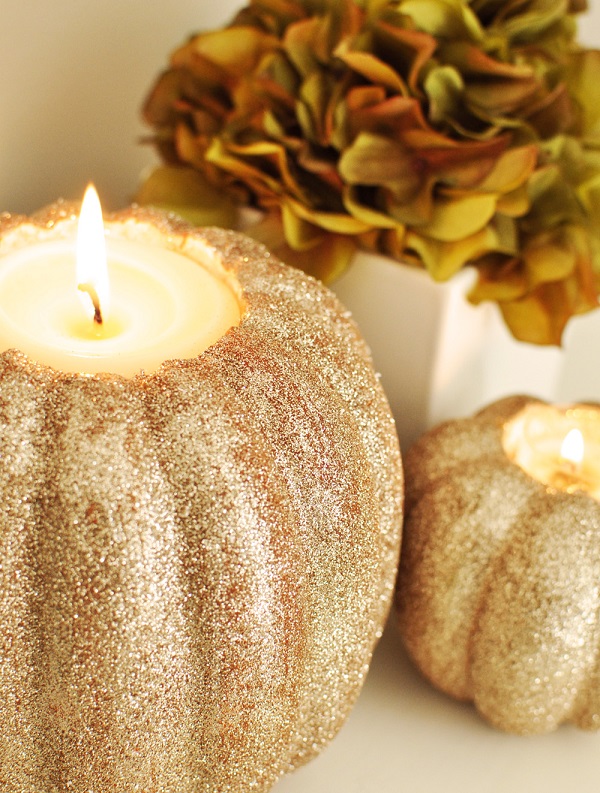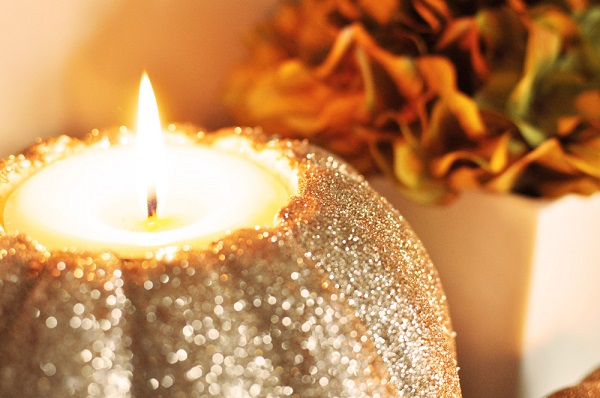 Nature inspires everyone. And if you are committed to the idea that her presence in the house does not happen too much, then, such a greeting in the form of a candlestick made from cones will undoubtedly appeal to you.
Varying on cones in height, you will get a beautiful visual and aesthetic effect. A candle is placed in a polished glass container. Everything is held together with string.
The idea is presented by Shelterness.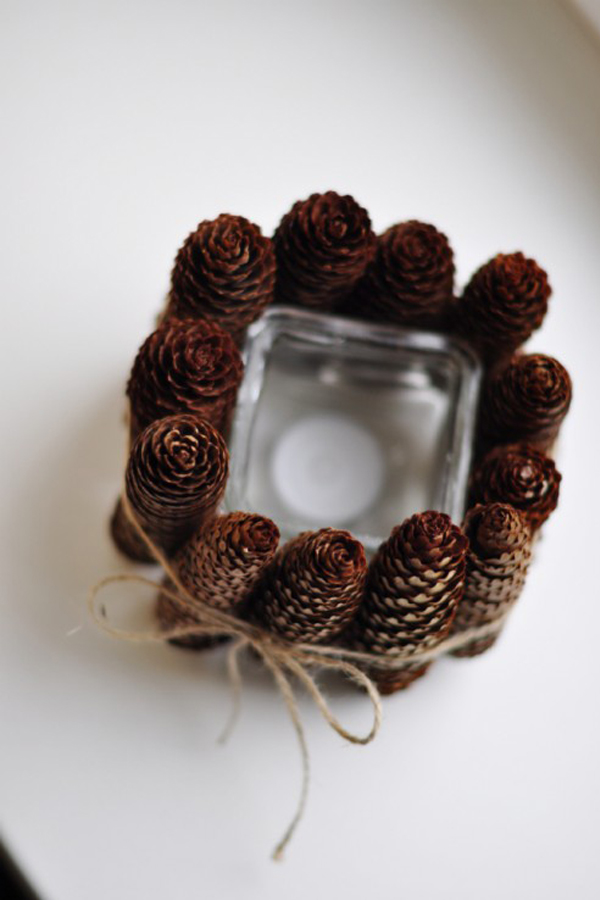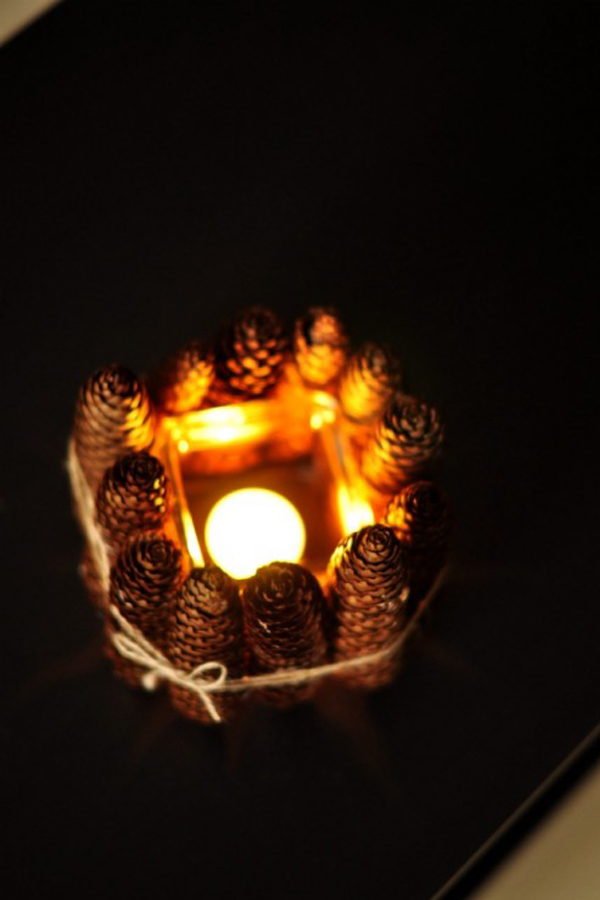 With her cement candlesticks, Liz (Liz from Say Yes to Hoboken) makes a curtsy towards industrial design. Lace prints on the sides do not complicate the home-made design by adding artsy elements and curls.
For additional exposure to color, choose candles in high contrast, for example, gray against sandy.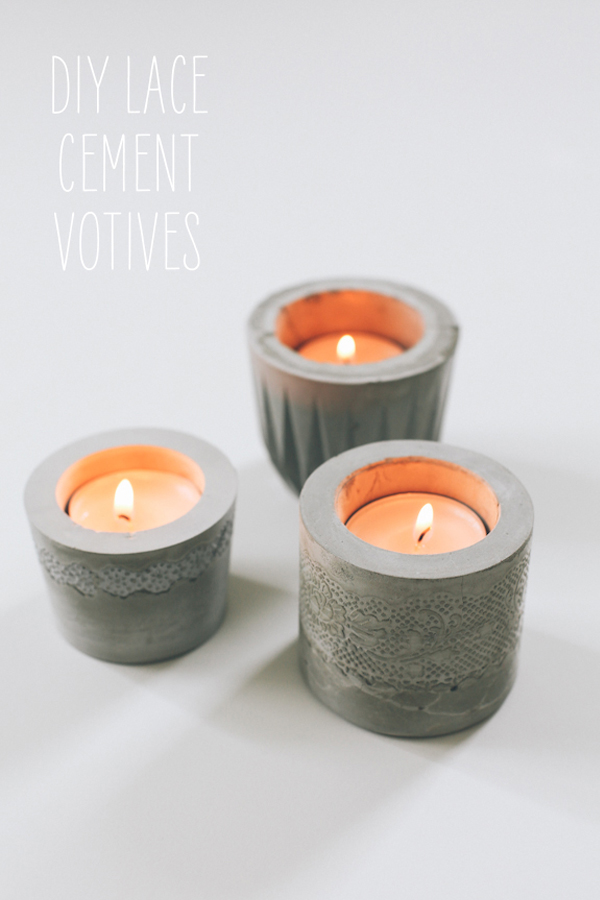 From Apartment Therapy you can borrow the idea of ​​a wonderful candlestick for a dinner table. Previously, we considered a candelabrum made of wood saw.
But the trunk can be cut not only across, but also along the axis. Now, instead of a pancake, we get a candlestick board.
It is important to keep in mind that, for better fixation, the holes should be slightly smaller in diameter than the corresponding candle size. Installation is done by screwing the candle into the socket of the board.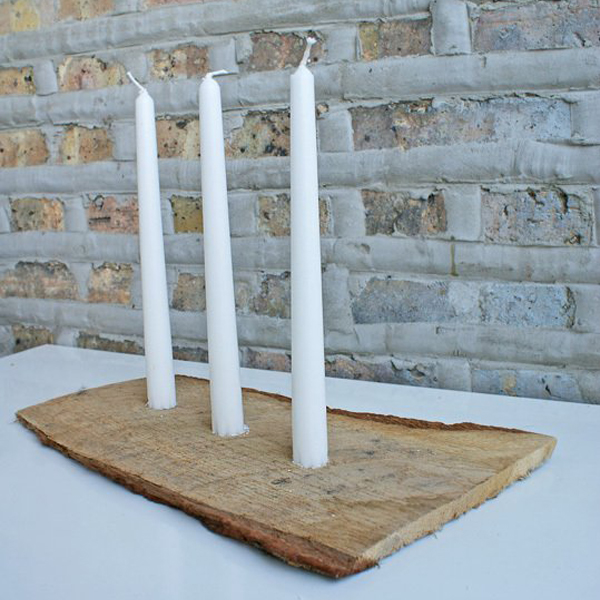 Laura (Laura from Makekind) has created simple, but at the same time, stunning candlesticks from planed blocks. They are painted in the jagged style of modern design.
The color is pure, by itself and in combination with the form does not suppress other elements of the room decor. Vary the heights of your holders to form an eclectic lighting system.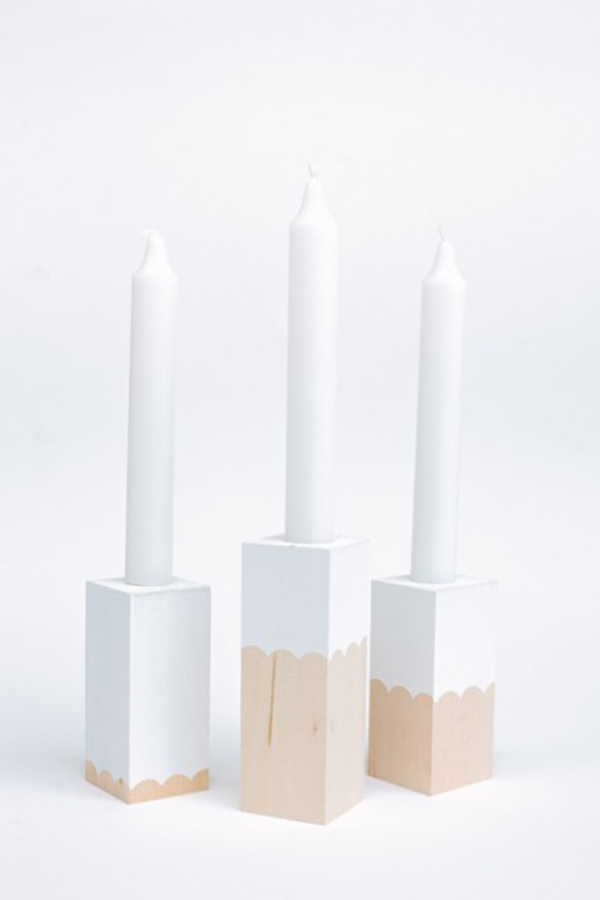 Excellent tasty homemade! Kate from Mr. Kate presents candlesticks from … apple fruits!
Their deep red hue is a symbol of rich autumn. Scattered around the room, such lamps will bring to the room the charm of nature, who dressed her best festive attire for the last fun before retiring to winter white sleep.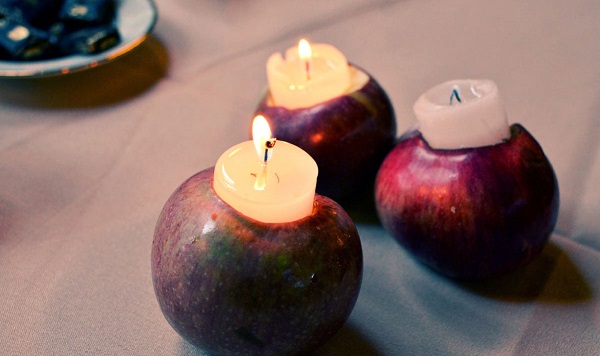 As you can see, there is no need to keep dull standard candlesticks in your home! Do-it-yourself handicrafts for the interior can bring fabulous and chic coziness into the space of any home.