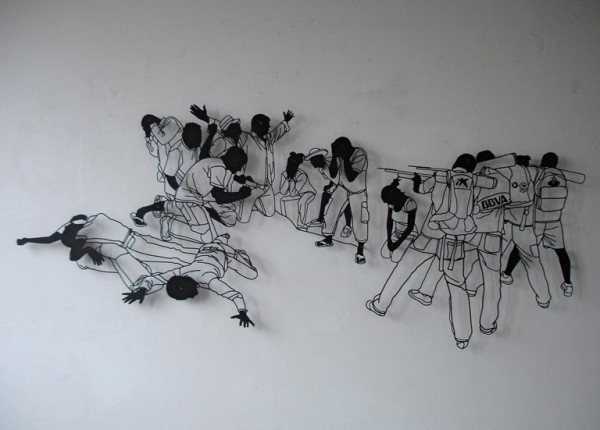 An American sculptor currently living in Barcelona, ​​Spain, Frank Plant began his acquaintance with a sculpture at the University of Art of Philadelphia, Pennsylvania.
After graduating from university, having received a bachelor's degree in fine arts, in 1993 he moved to Europe and in the city of Amsterdam began to work on creating his original drawings on the wall.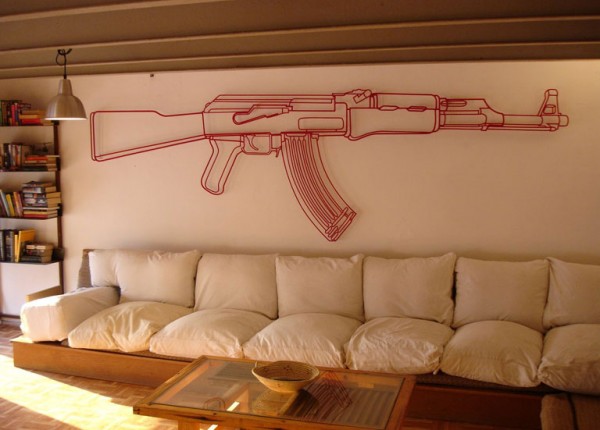 Metal has always been the main material in the works of the young sculptor. With the help of him, he created his interesting two-dimensional and three-dimensional kinetic sculptures that look like thin wall drawings.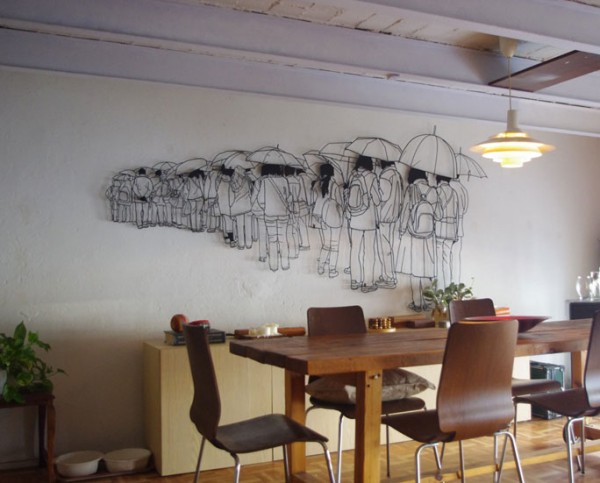 In his original works, Frank always gave preference to large-scale images, for example: if this is a copy of the famous Kalashnikov assault rifle, then the whole wall and in size would be suitable only for some giant warrior!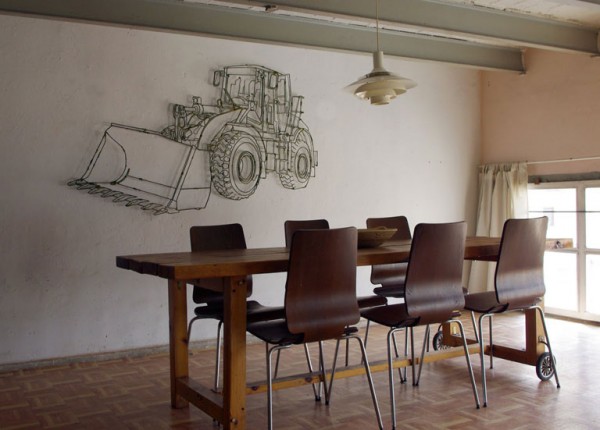 Numerous visitors to the Museum of Design will be interested to learn that there are no equal in the creation of a group 3D image of people made of metal! With the help of steel wire and small solid fragments of blackened metal, it creates unique masterpieces.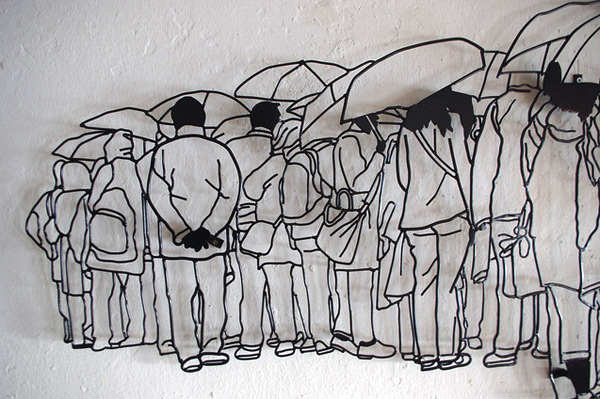 The sculptor himself modestly responds about his work: "I wanted to feel a sense of social consciousness and display those few questions in communication between people in my works, as I see them …"