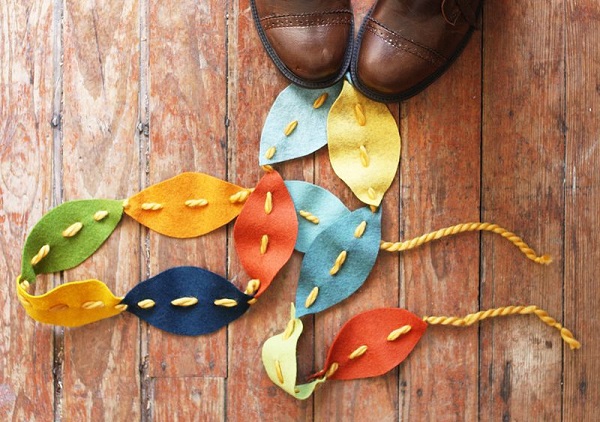 The current season is able to suggest some ideas for home decoration. Take, when developing your next project, for example, rich autumnal shades of withering, but still alive leaves.
Garlands are the easiest way to revitalize the space and incorporate natural elements into the decor. Pine cones, leaves, fruits and flowers – all work together to create beautiful paintings on your bedspreads and walls.
Here are some homemade garlands from around the Internet for your attention, dear guests of the Museum of Design!
Elsie (Elsie from A Beautiful Mess) made this magnificent autumn wreath. The base of the golden yarn permeates each sheet, making this decoration fun and bizarre.
Use floss instead of yarn to speed up and facilitate the sewing process.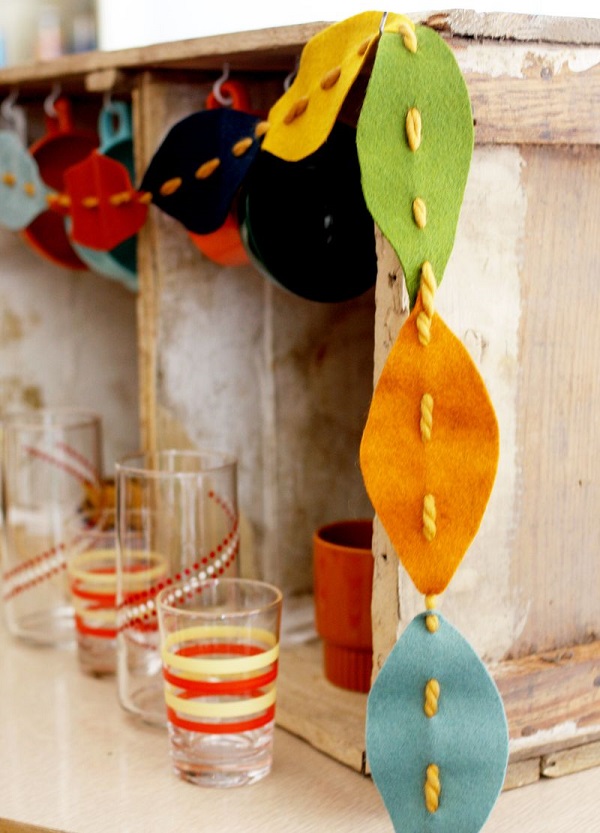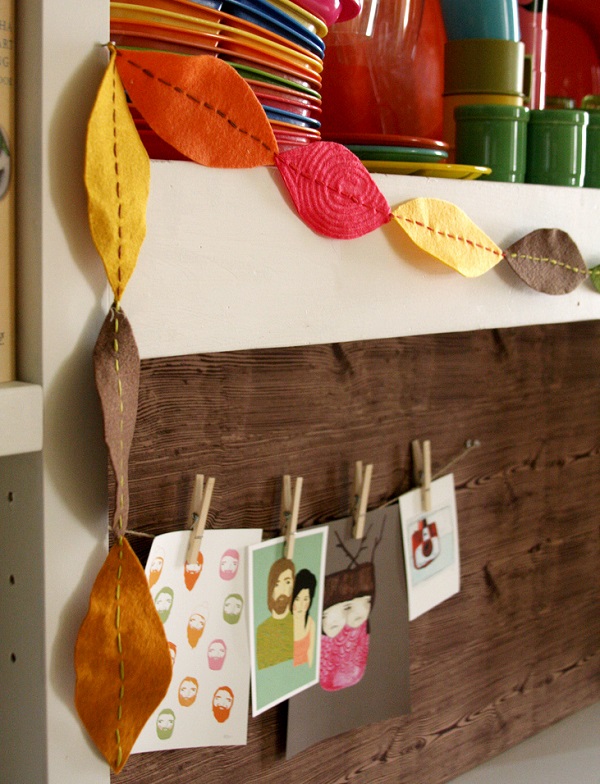 Natural garland perfectly conveys the beauty of fallen leaves. For ease of installation and ensure the duration of exposure can apply artificial foliage instead of natural.
Then you do not have to worry about the wilting of the leaves and the destruction of the structure.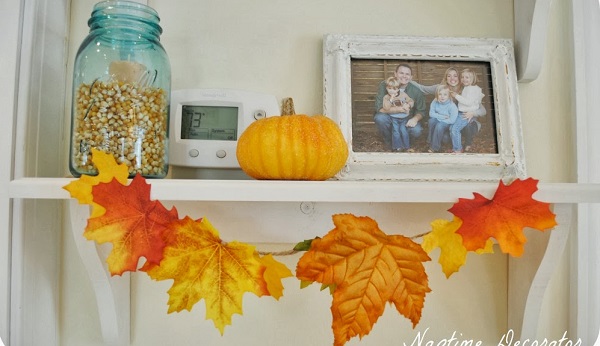 Tyu (Thuy from The Flair Exchange) presents typographic art installations in his garlands, symbolizing the fallen leaves. Another hint of autumn is the correctly selected copper shade of letters.
If you want to get a more festive mood, we recommend an alternative color scheme, first of all – a combination of orange, red, and yellow.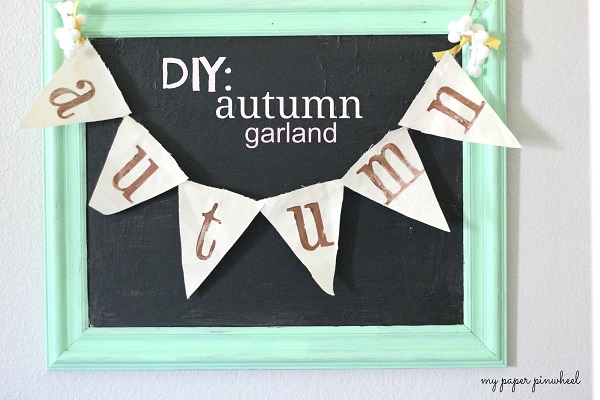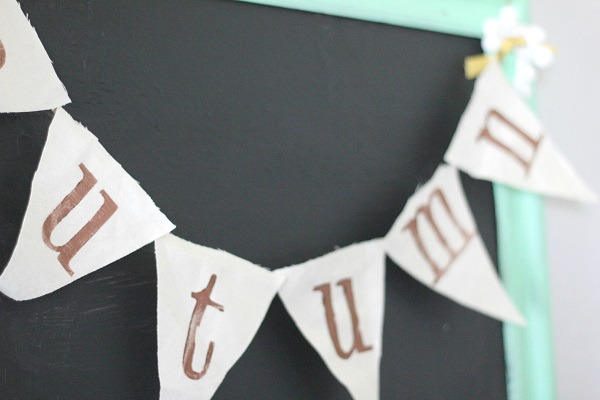 Cristina (Cristina from Remodelando la Casa) has created a one-of-a-kind garland. The designer used the technique of reworking the object in such a way that the resulting sample becomes more expensive and better than the original version.
The former wooden wreath received a second life in the form of a wooden garland. With this reworking of the old furnishings, even small touches like a new layer of paint will be able to update your project.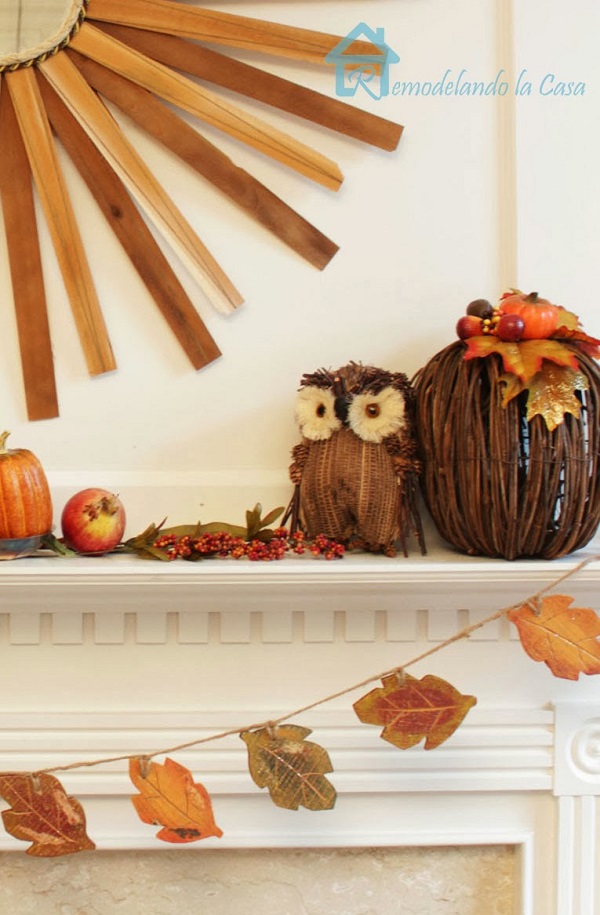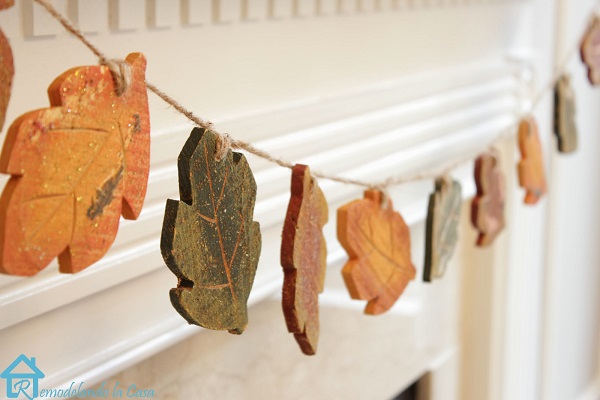 Bring the charm of autumn colors with a colorful wreath of fruits of the autumn harvest. Afke from Afke at Happy House turns Physalis flowers into pumpkin-colored mini lanterns.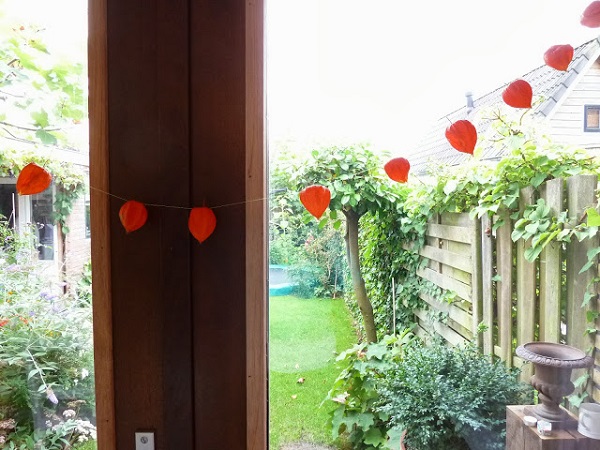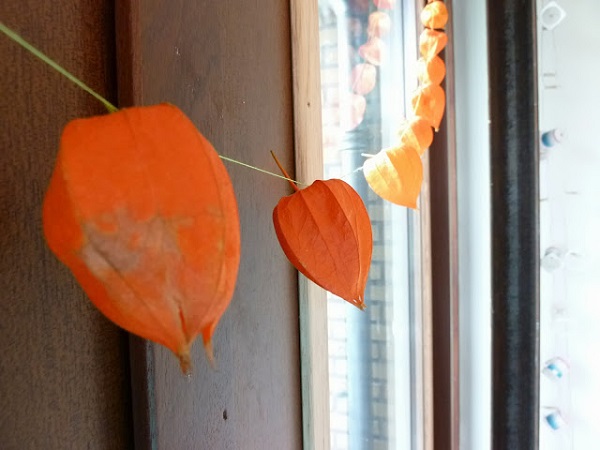 Rosa from Adore Prep decided, while decorating her house in autumn style, to demonstrate personal memories. Brilliant cards with photos pasted on them, reflecting the exciting moments of the author's life, are strung on a twine, mixed with leaves cut out of cardboard in the colors of autumn.
Transfer such a garland in the winter by replacing gold and leaves with blue, whiteness and snowflakes!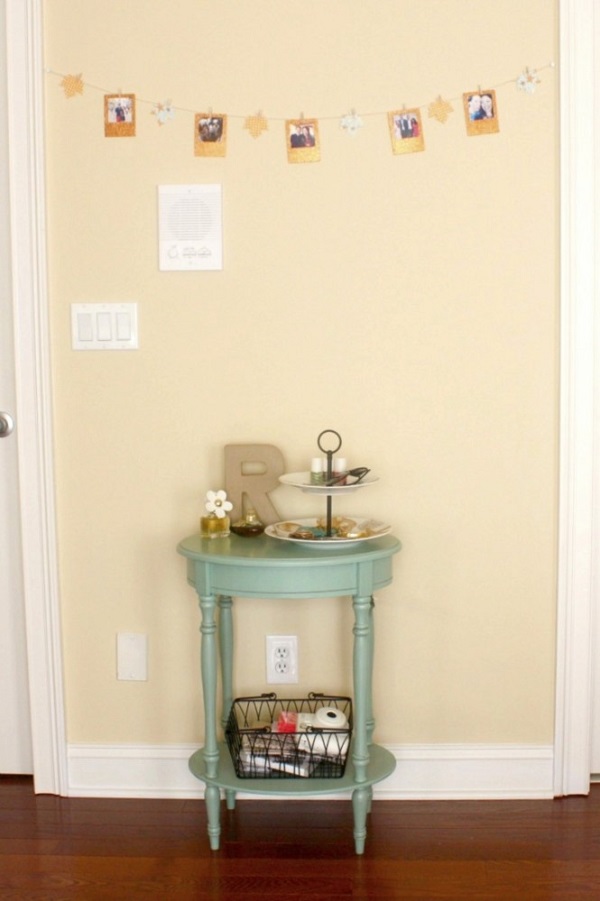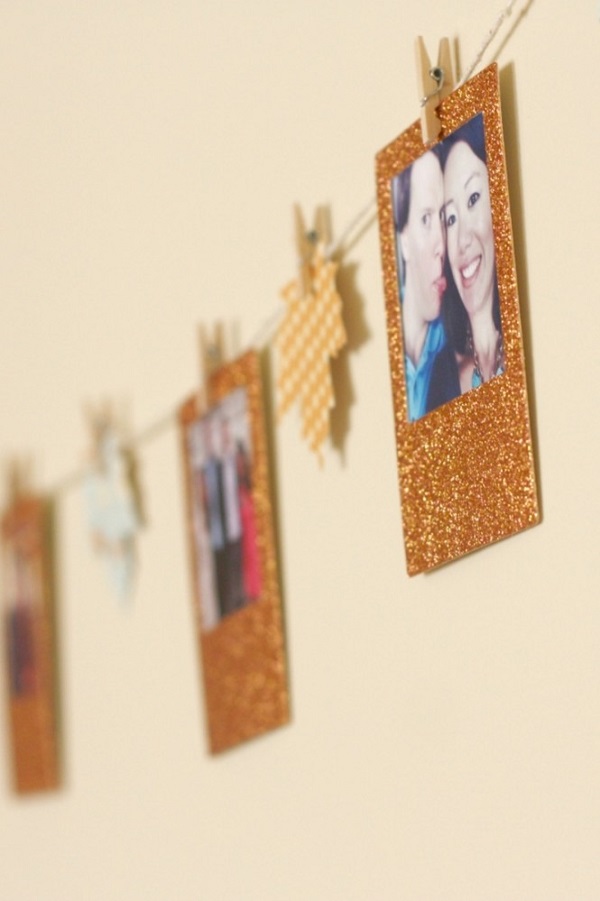 Instead of using leaves to make autumn garlands, Kristen (Kristen from Ella Claire Inspired) applies old pine cones to her exercises in the decor.
Ribbons as decoration compositions complete the formation of this charming project. To add a rustic flavor, jute is used as an element of communication and suspension, imitating worn burlap.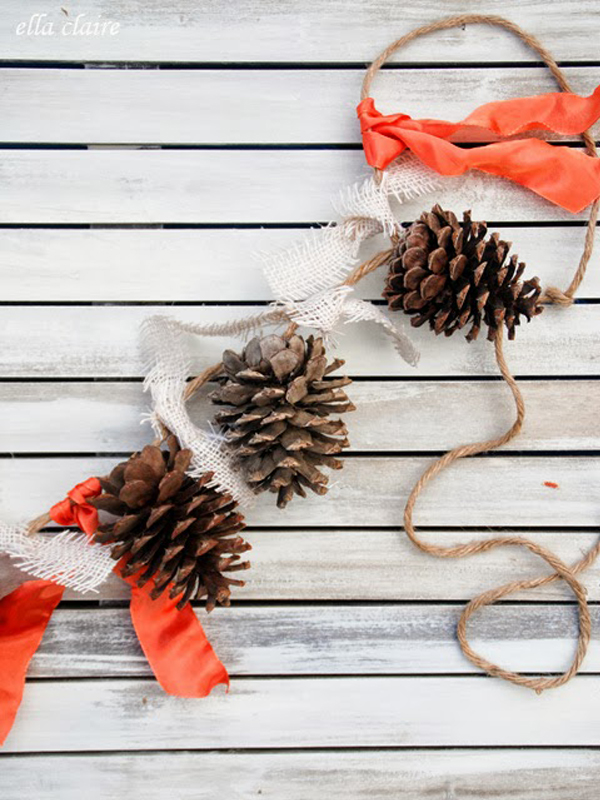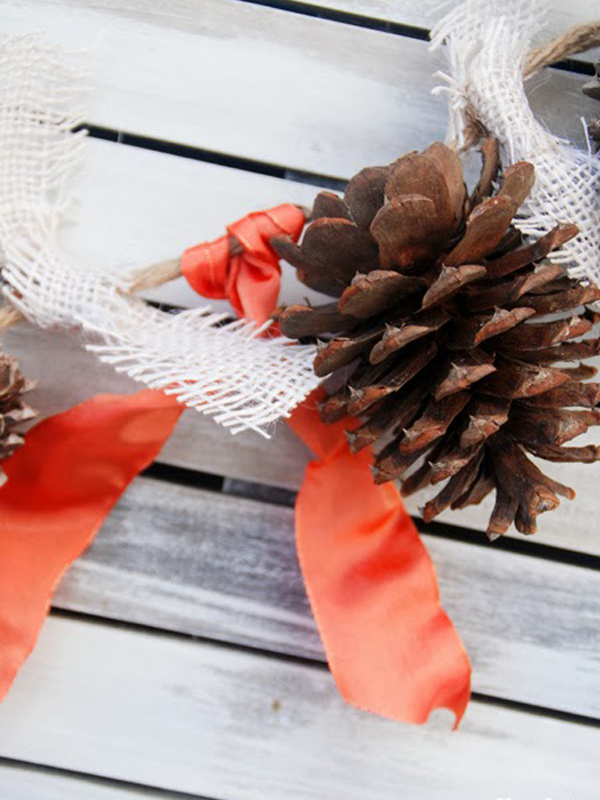 Rey from Armommy has taken a multimedia approach when designing her garland. Felt balls strung on two-color twine are simple to perform.
Large letters made from old books.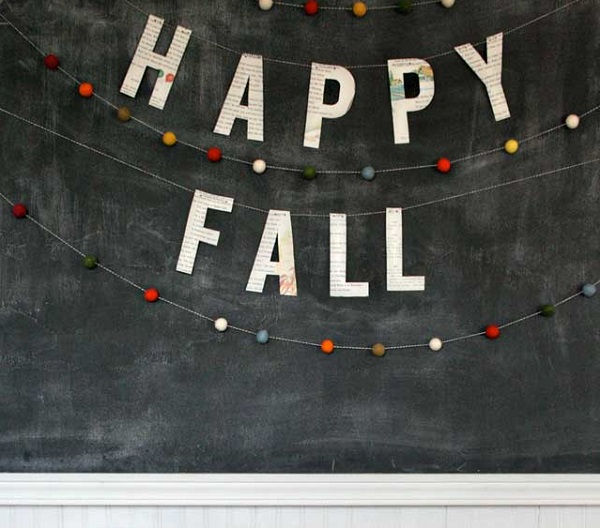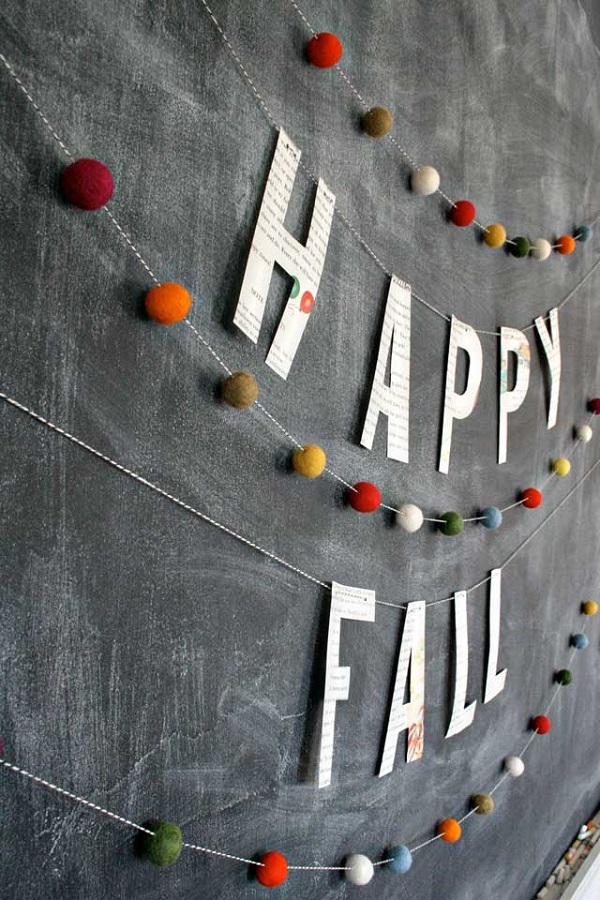 It's easy to make garlands, you won't spend a day on it! But the role of these decorative elements is invaluable, because they are able to bring into your home charming colors and flavors of autumn!