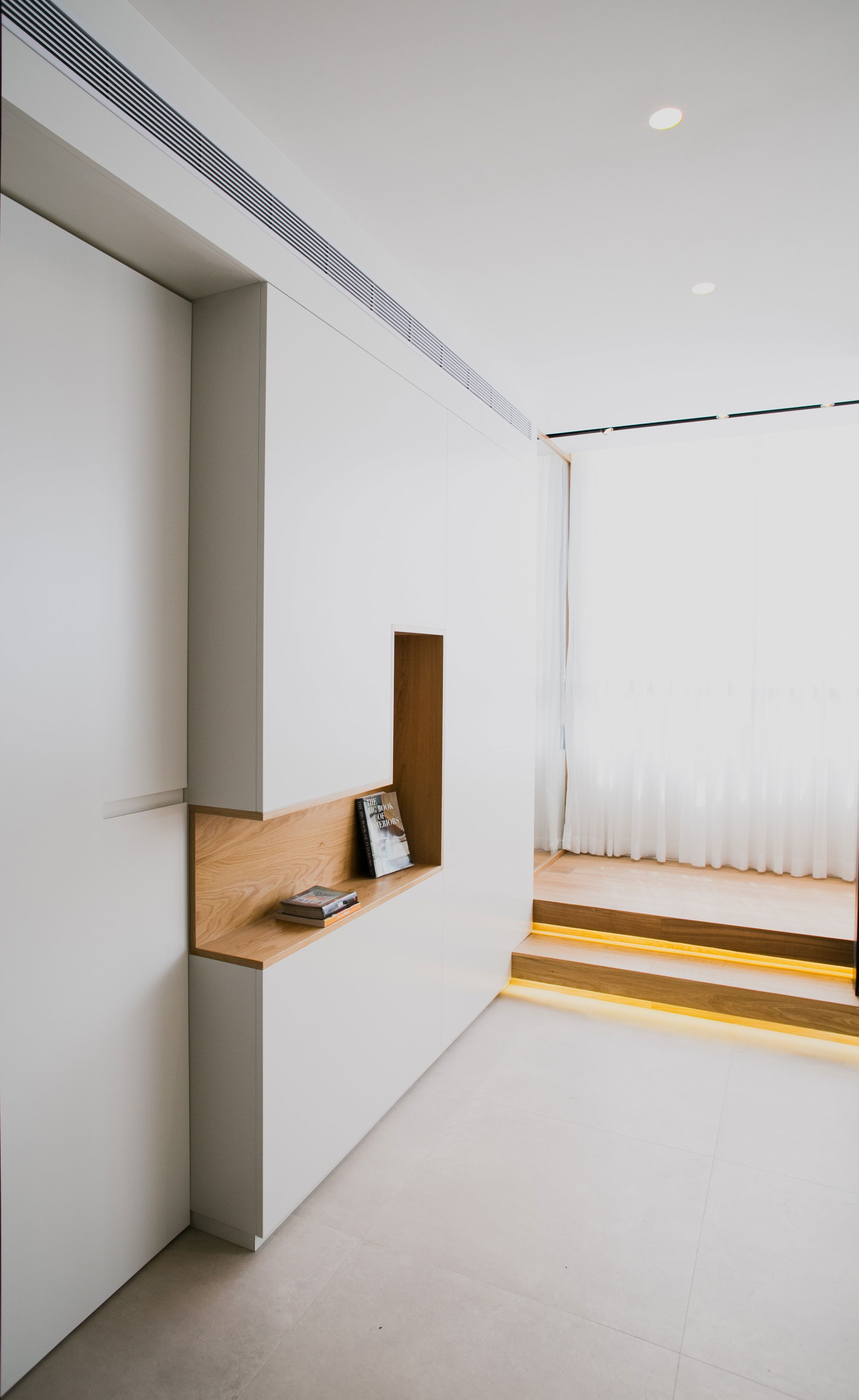 Today we bring to your attention a modern interior – as simple and stylish as possible. The interior design of the building was designed by Dori Redlich in 2015.
The house covers an area of ​​90 square meters and is built on one floor.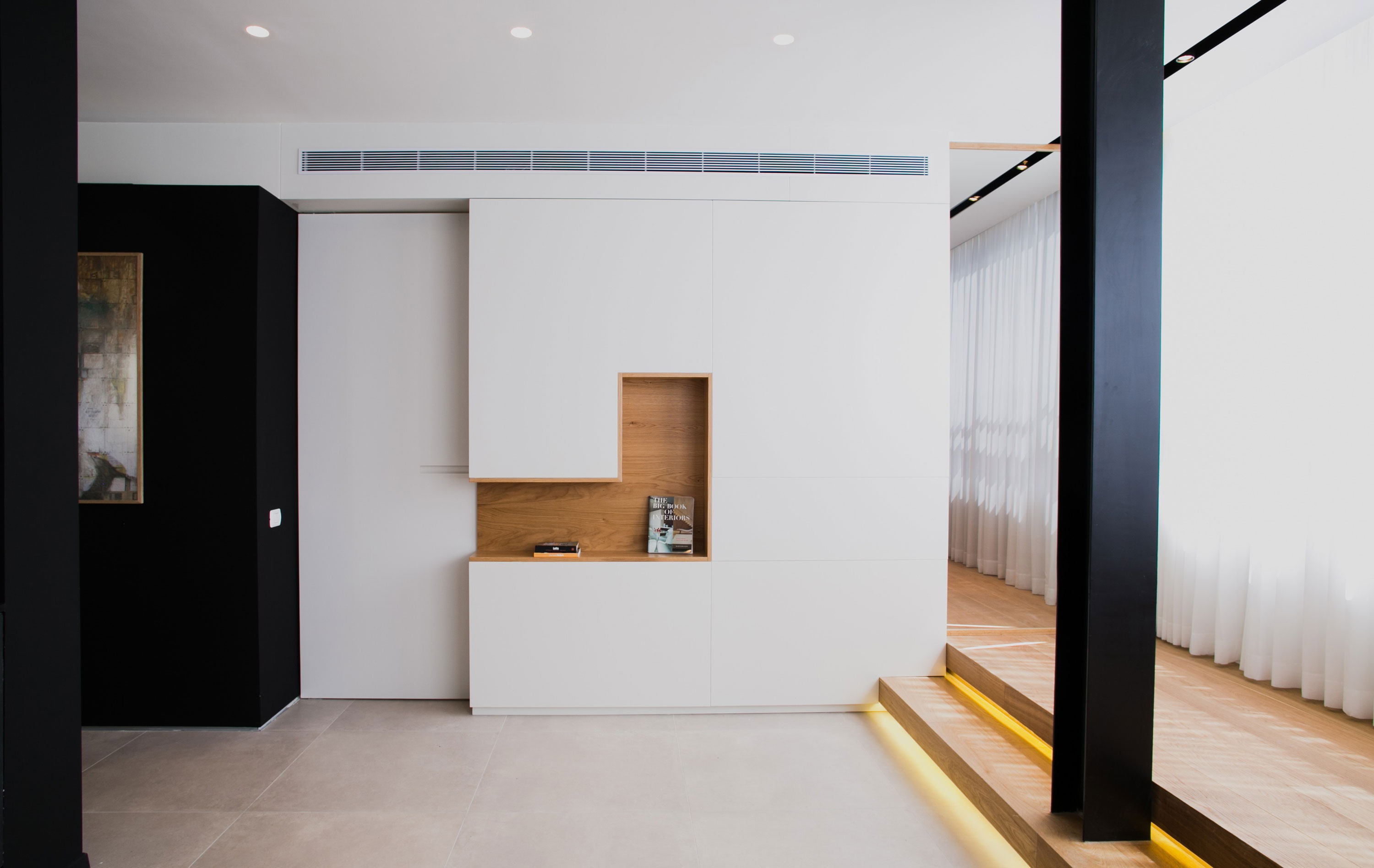 The author had the task to save as much space and light as possible. The decor is made in the spirit of minimalism – only the most necessary and nothing superfluous.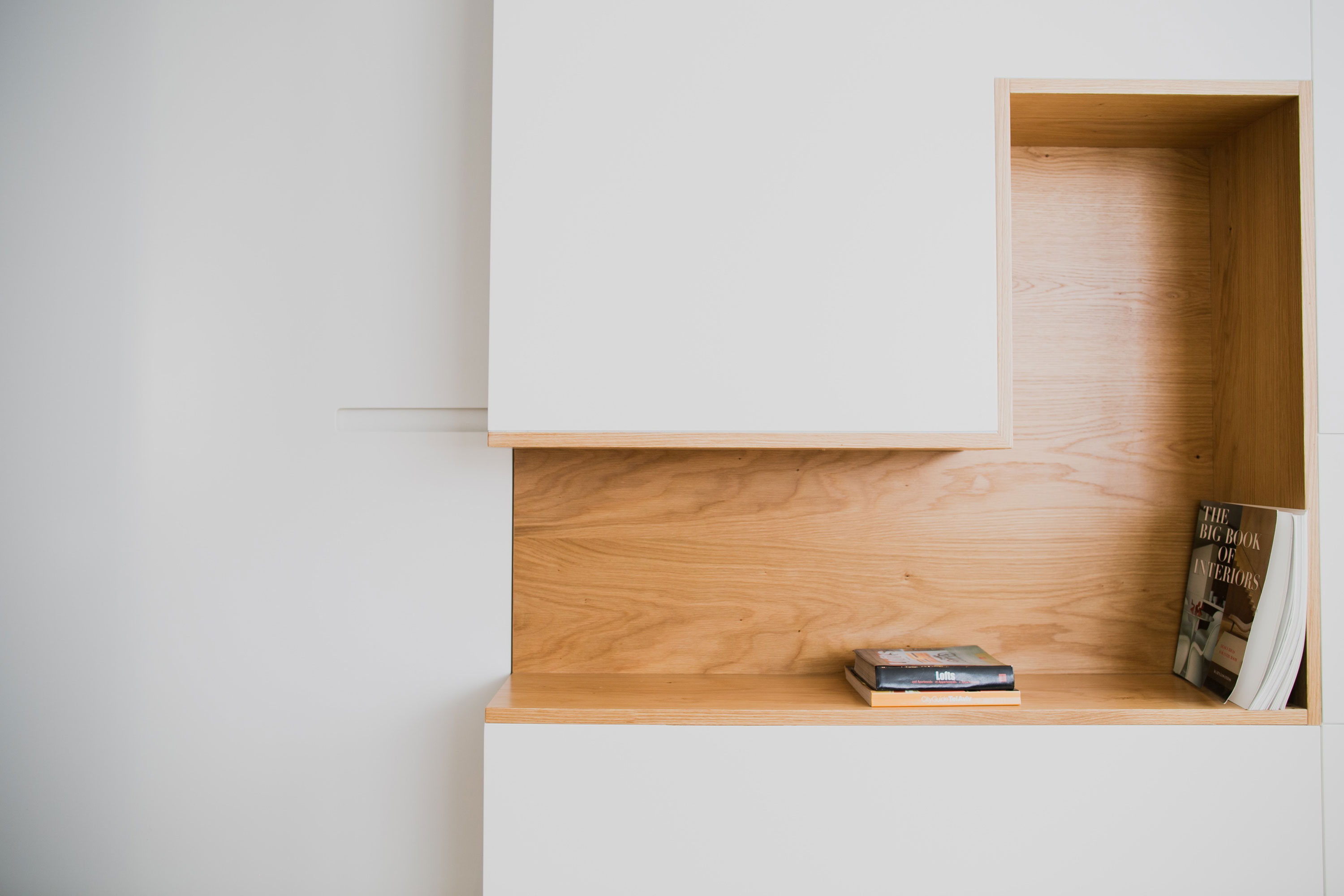 Monochrome interior is the best suited for a universal design option. This technique is used by many modern designers.
In this case, more and more preference is given to light walls and the floor, as in this case. Structured interior inserts of wood and metal panels in black, as well as a couple of columns in the living room and the unusual design of the window in the kitchen area.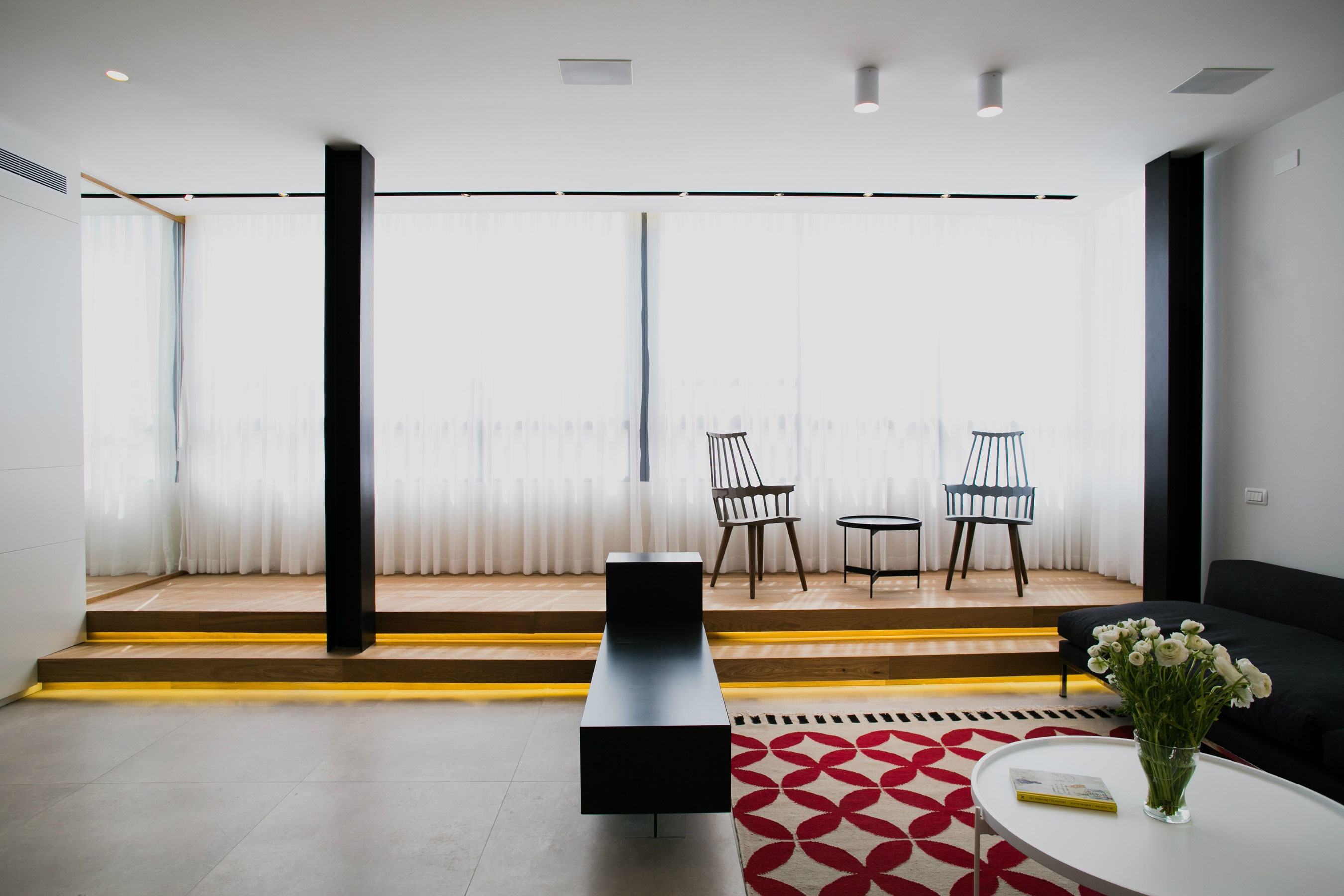 The level of officialdom significantly reduce the wooden elements and the carpet with a bright pattern in ethnic style. The simplicity of the color scale is compensated by the complex and interesting geometric shape of the furniture and wall panels.
There is no corridor as such, but the transition is indicated by a neat step.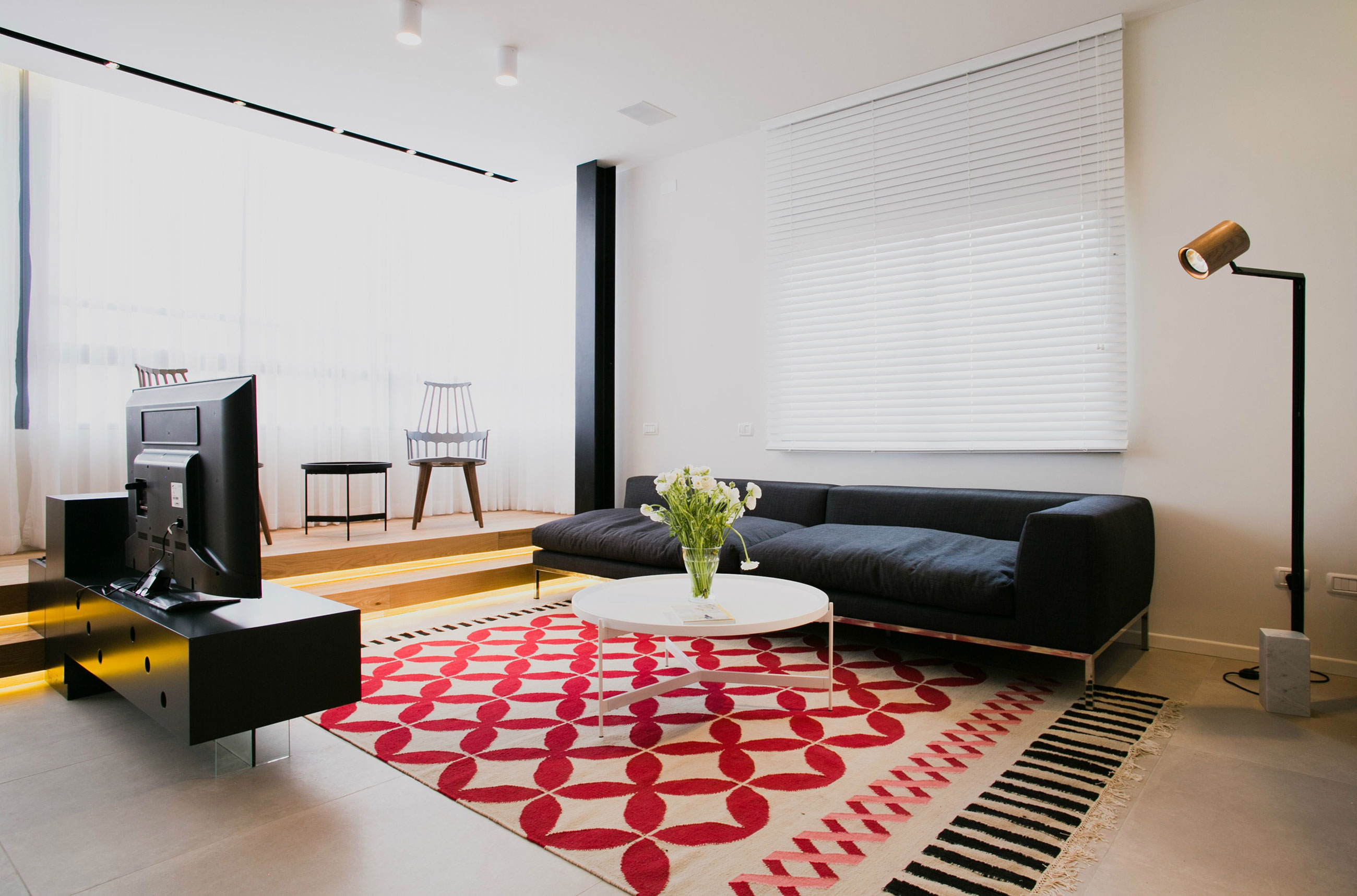 Pay attention to the lighting: everything is extremely simple and elegant. Spotlights on the ceiling, underlined by a dark stripe, metallized ceiling lamps over the dining table and an original floor lamp on the floor, resembling the equipment for filming.