Attention of readers is House About To Launch. It is located in Taiwan and covers an area of ​​60 square meters.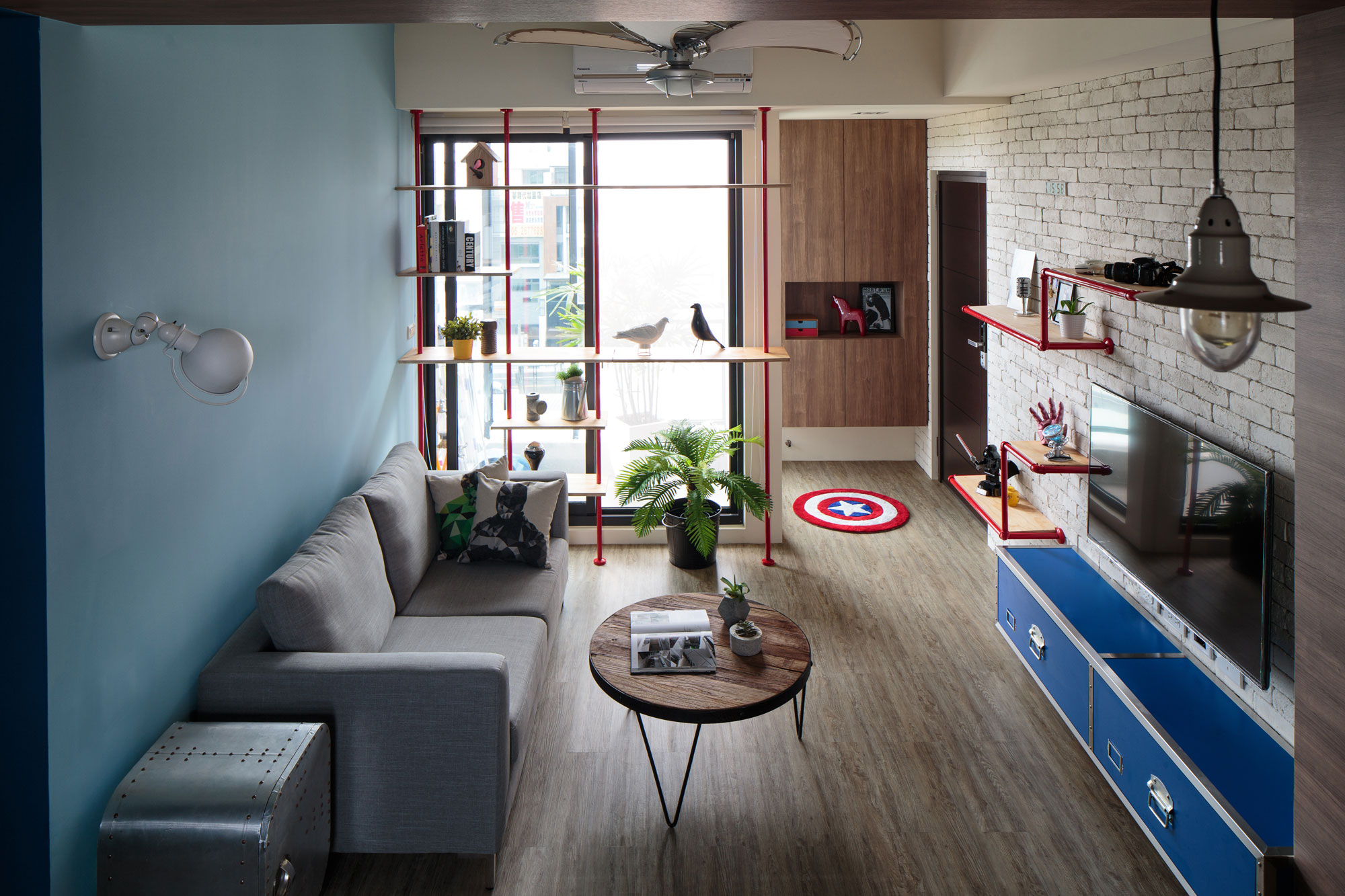 The preference for such housing will be given rather by a young unmarried man, who does not have strict criteria regarding the style, but who is knowledgeable in technology, striving for comfort, loving individuality and originality, or a creative person.
This is indicated by the combination of metal and wooden interior and decoration items, made in the form of a safe mini-bar, a deliberately carelessly painted brick wall, shelves and a sliding door to the bathroom, reminiscent of the situation in the garage.
At the same time, the presence of bright and enlivening ottomans in the bedroom in a relatively strict background, blankets and bedside tables make the design fun and direct.
Life in such a house will be a true delight if the owner is able to appreciate all its advantages and merits.