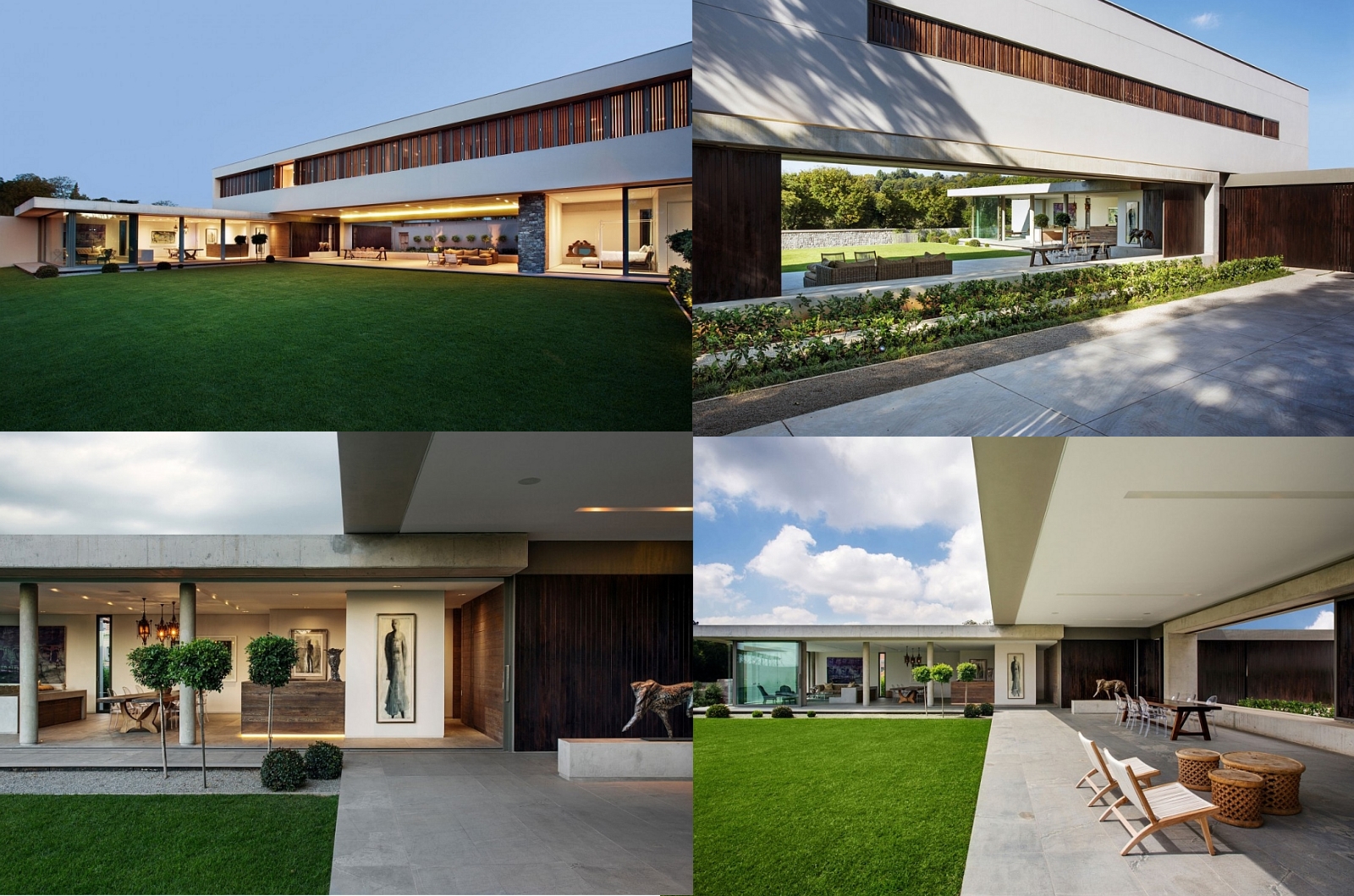 Private houses made of concrete with accents of natural wood, glass or natural stone – one of the leading trends in modern architecture. Today we will talk about one of these mansions.
Power and reliability do not prevent him from looking cozy and hospitable.
The original two-story cottage House 01, developed by specialists of the architectural company Daffonchio Associates Architects in Johannesburg (Johannesburg), at first glance enchants with its unique layout and discreet luxury interior.
For the interior of the mansion, designers chose high-quality natural materials with an expressive texture, giving the interior an incredibly stylish look. And in the exterior, without a doubt, the most remarkable detail is the vertical blinds made of dark wood, which are protected from bright light by the ribbon windows of the second floor.
Beautiful and harmonious contrast of light-colored concrete and chocolate-tone wood make the house look truly unique.
Located in the upscale Hyde Park (Hyde Park), adjacent to the bustling urban center, House 01 perfectly fit into the picturesque surroundings.
Large sliding glass doors, panoramic windows and folding vertical blinds give the house a dynamic and expressive character. In addition, these design features improve the energy efficiency of the house, providing thermoregulation in different seasons.
The first floor of the mansion demonstrates the refined artistic taste of its owners. Here are the kitchen, dining and living room, which are not only combined open-plan, but also connected to a large veranda.
In addition, on the first floor there is a guest bedroom and office space – a pantry and a laundry room.