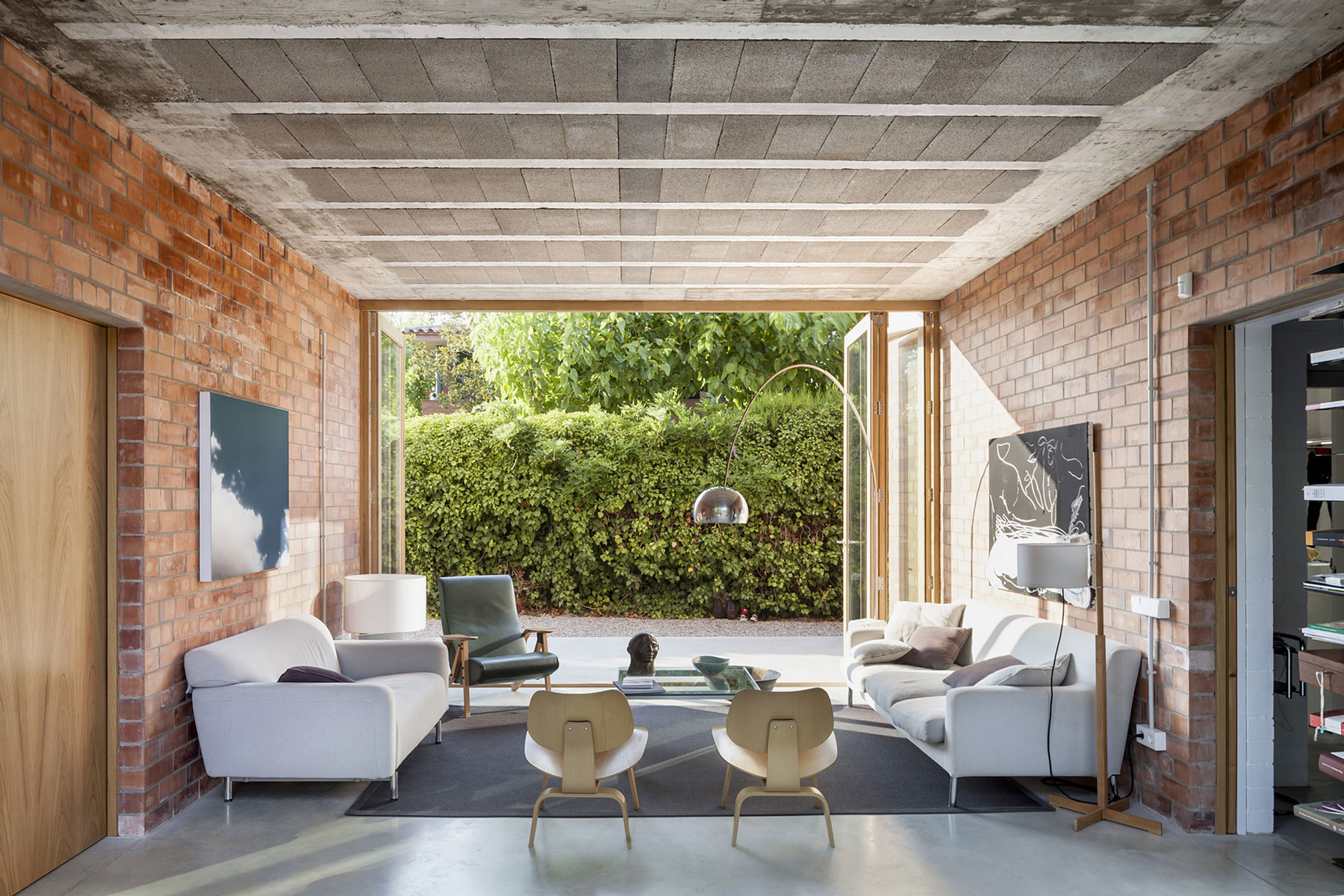 In today's story, we will introduce you to an amazing creative masterpiece – interesting project at home House 1101, which was developed and implemented in 2013 by talented designers and architects of the company H Arquitectes. This unusual mansion is located in Sant Cugat, near Barcelona.
The owners of this building wanted to connect the interior with a wonderful natural environment, which would become an organic continuation of each other. That is why the architects built three buildings with red brick facades, harmoniously moving into each other.
All these buildings are equipped with different functional areas. In the first house with a view to the east there is a children's play area with three separate bedrooms on the top floor and a large room on the first tier.
The central building includes a spacious guest lounge with a fireplace and a kitchen.
The third house includes a rest room and a bedroom of parents with matchless interior design. At the same time, all these rooms are connected with small transitions with sliding windows from floor to ceiling, which allow to harmoniously combine them with the natural environment.
They have a cozy hallway and an amazing lounge area.
The main facade of the building faces south, where there is a magnificent garden, a small pool with brick fencing, and a parking lot in the distance. The green lawn is a great place to relax, have a good time and enjoy your meal in the fresh air.
A geothermal heat pump and a floor heating system were installed in the cottage, which makes it possible to refresh the premises in the summertime, avoiding the use of an air-conditioner that drains air.