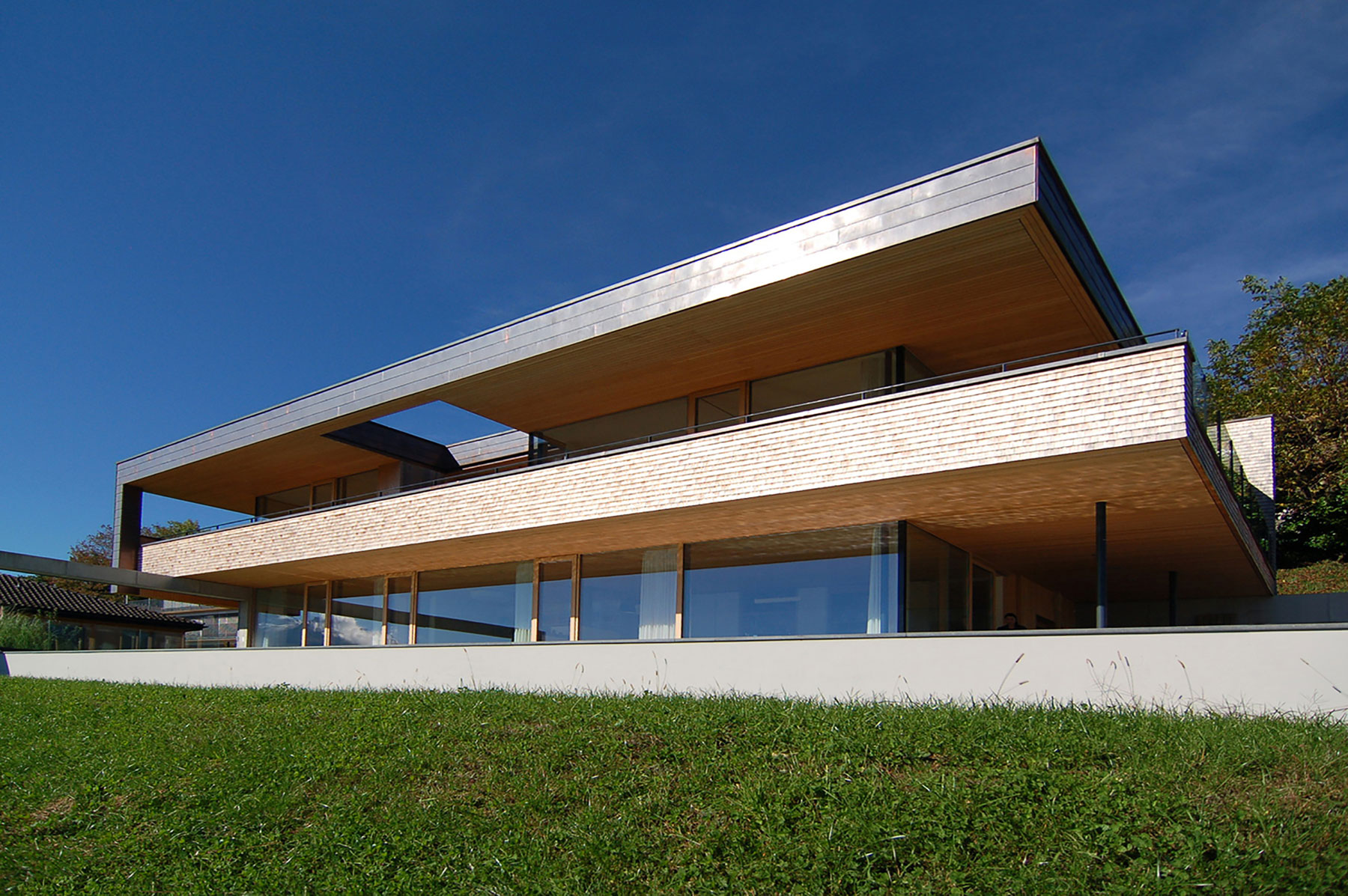 Beautiful house for one family, which will be discussed today, is located in Schaan, Liechtenstein.
The studio k_m architektur worked on the development of its project in 2013, that is, the house could well be considered new.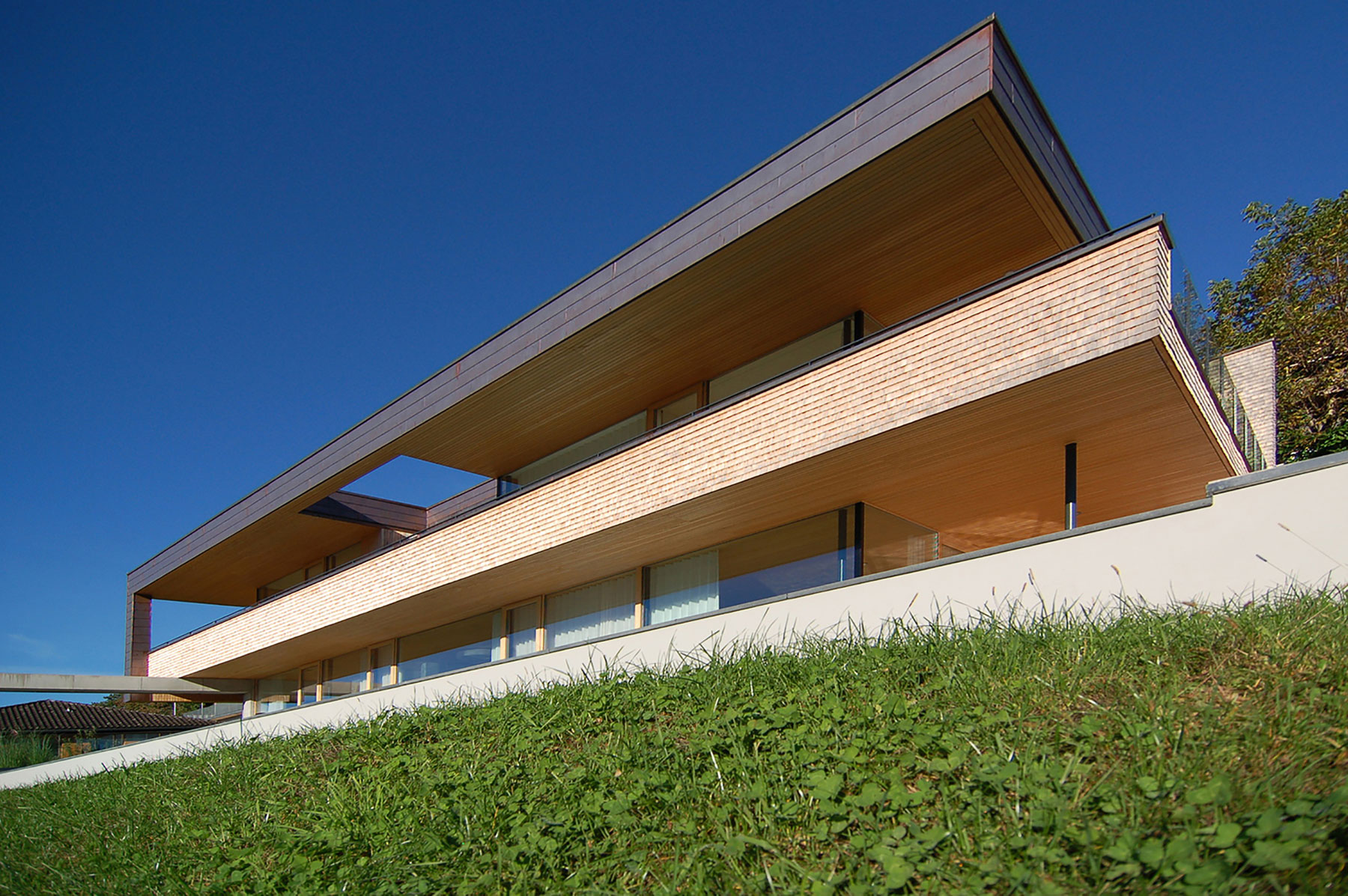 For the construction of this amazing house, the employees of k_m architektur chose a place located on a slope, from where the Rheintal valley is perfectly visible.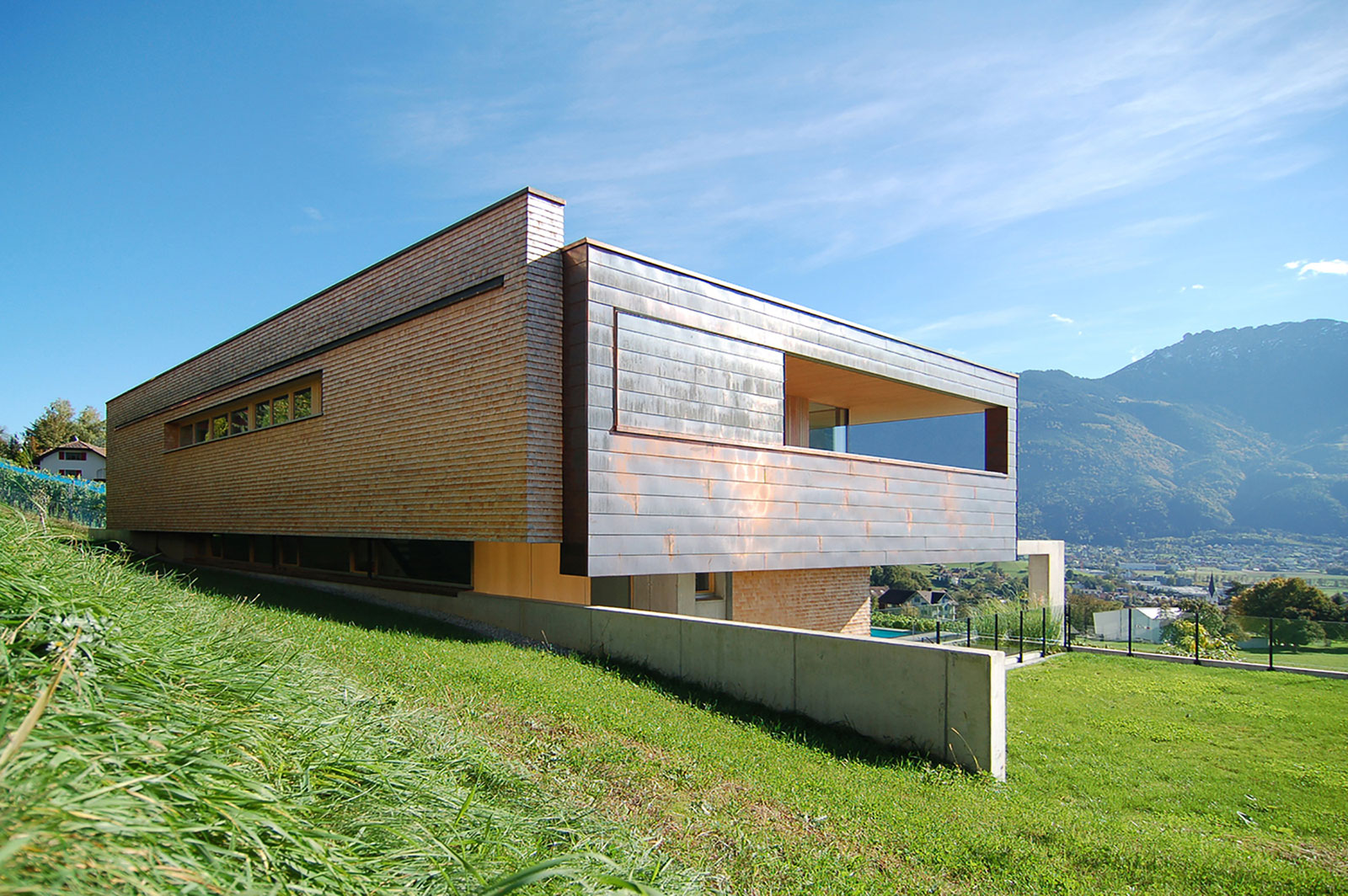 The front windows of the house overlook the south side, so each of them offers a beautiful view from a hill to the surrounding territory and the slopes of the mountains of Austria, Switzerland and Liechtenstein rising in the distance.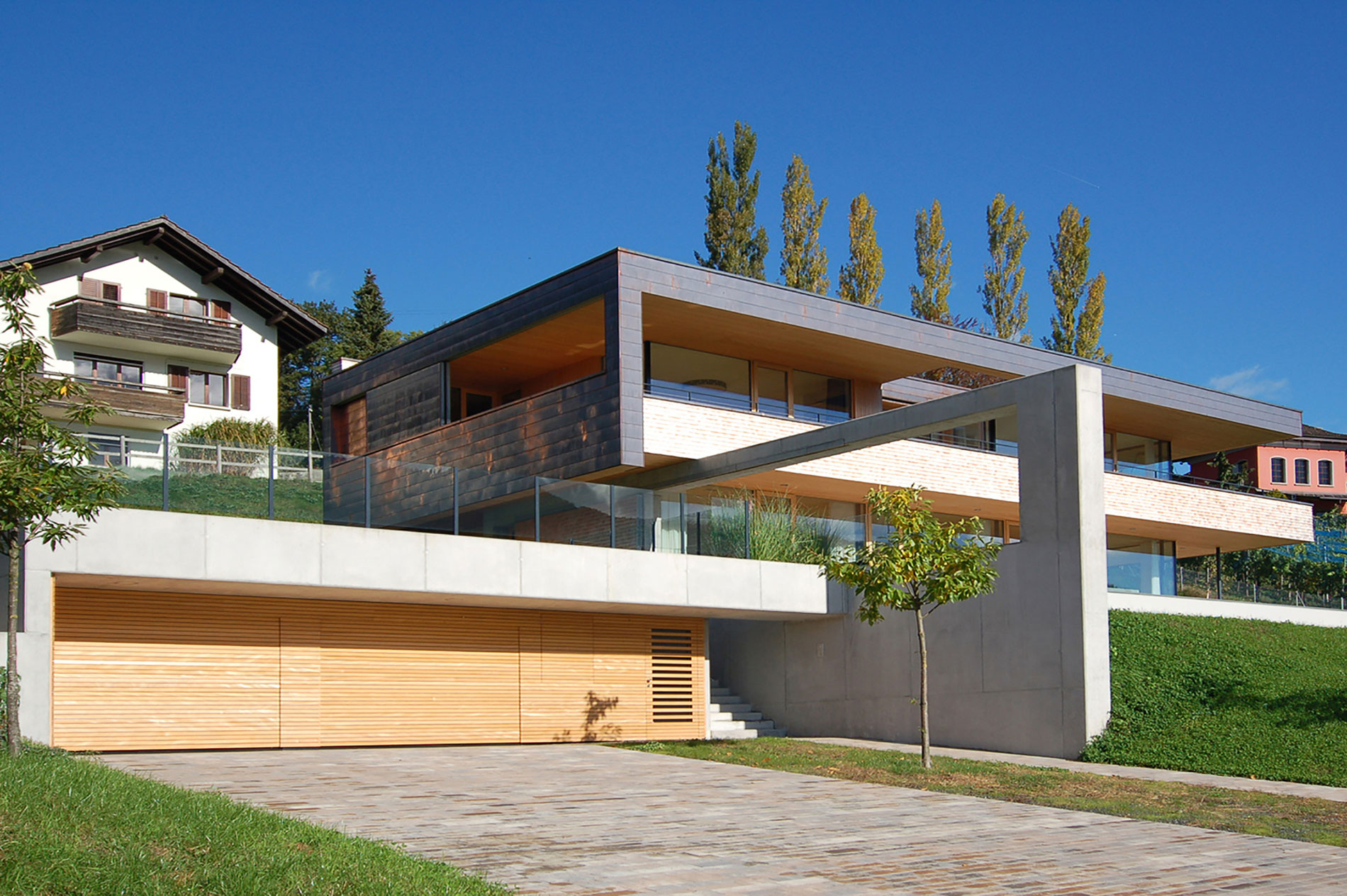 Light, "flying" design and the use of natural materials – copper, concrete, wood and glass – the characteristic features of this project.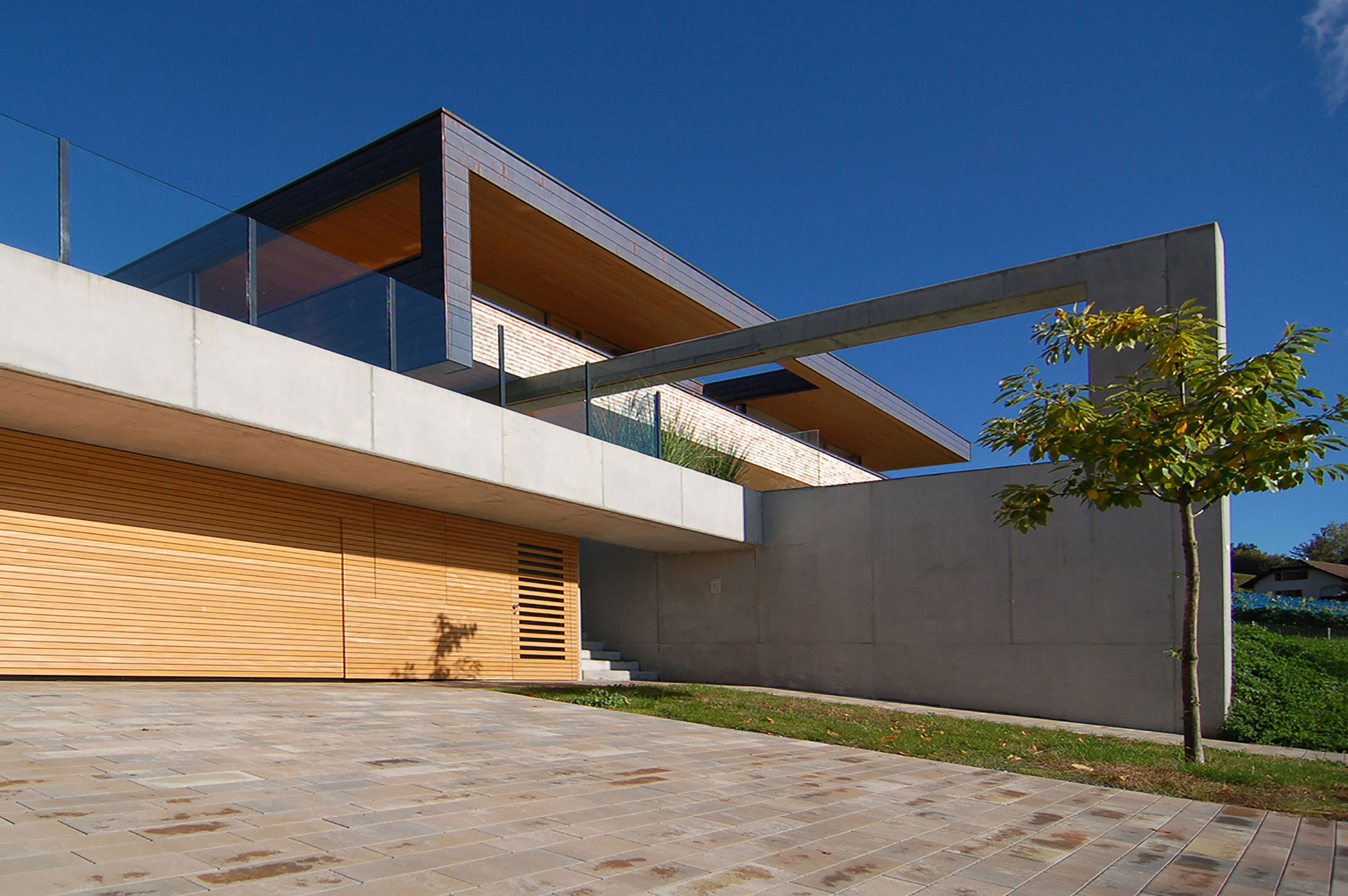 In addition to those structural elements of the building that are in contact with the earth's surface, all parts of the house are made of natural wood.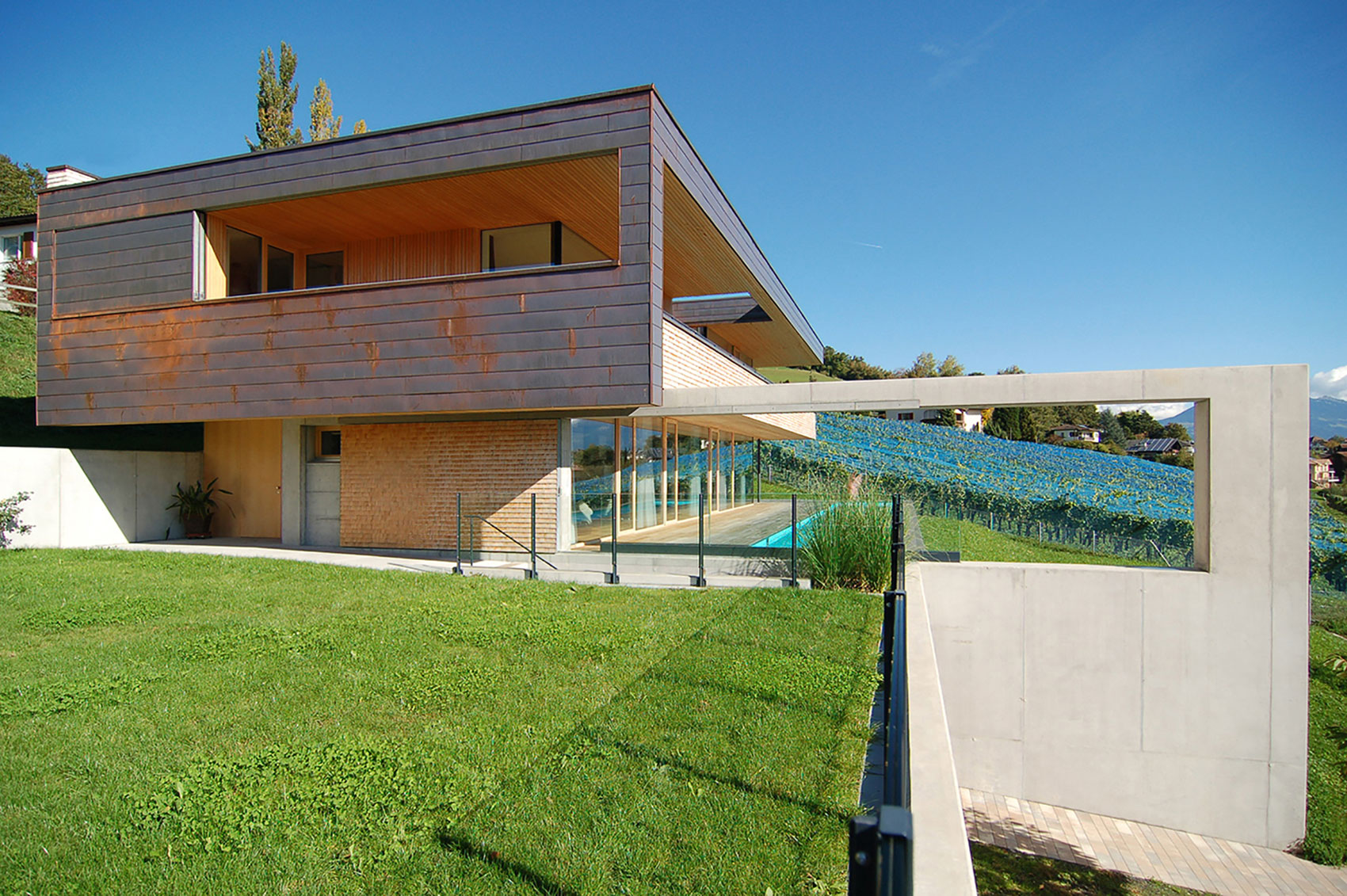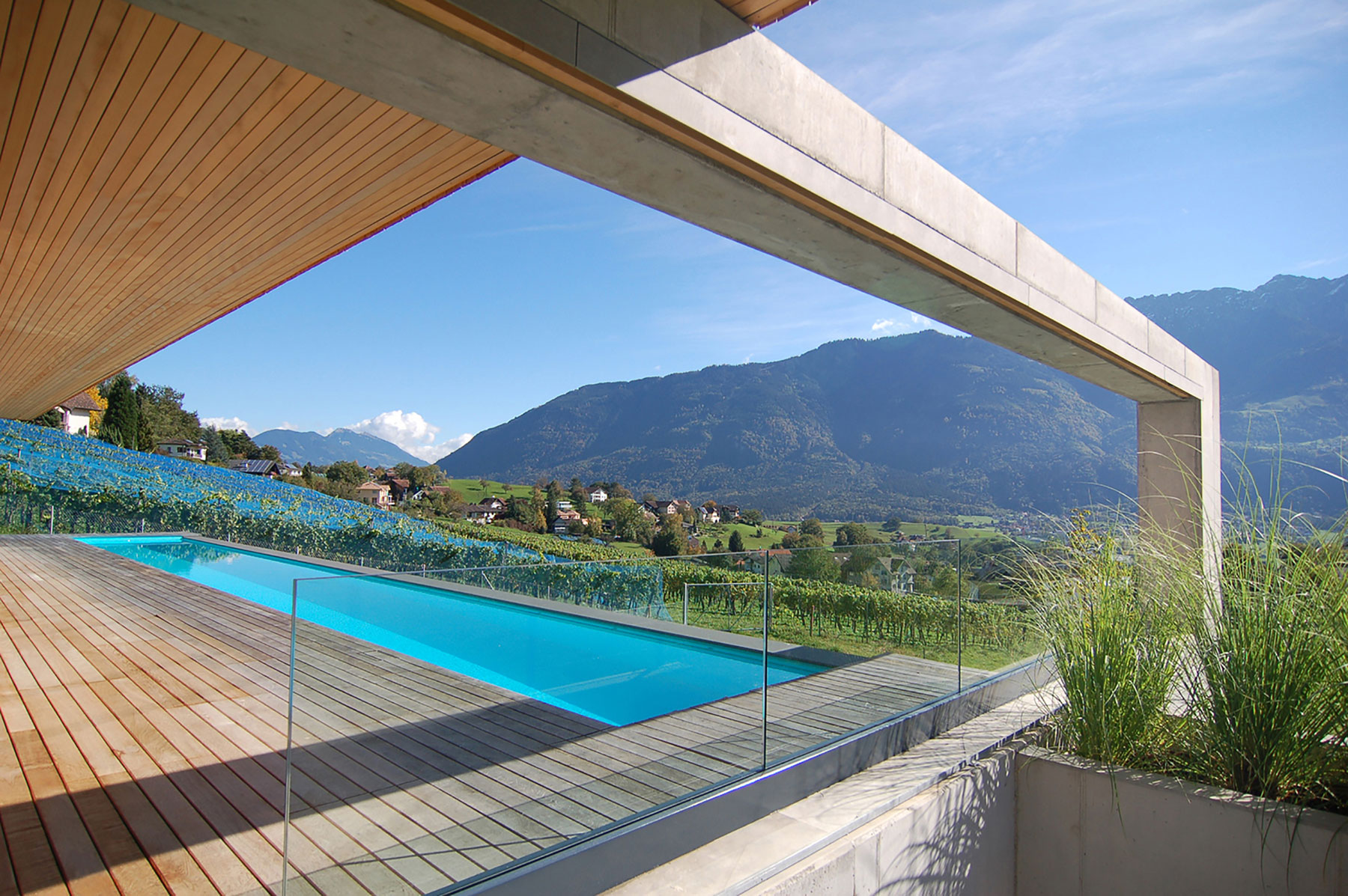 Two L-shaped corner structures made of copper and pine wood frame the structure of the building. The house is clearly divided into floors.
The ledge of the second floor forms a shed, protecting the veranda from the bright sun. On the second floor there are the bedrooms of the owners of the house and children's rooms.
In addition, from there you can climb to the roof, where a spacious terrace is equipped. The ground floor is occupied by a magnificent living room and dining room, separated by a double-sided fireplace.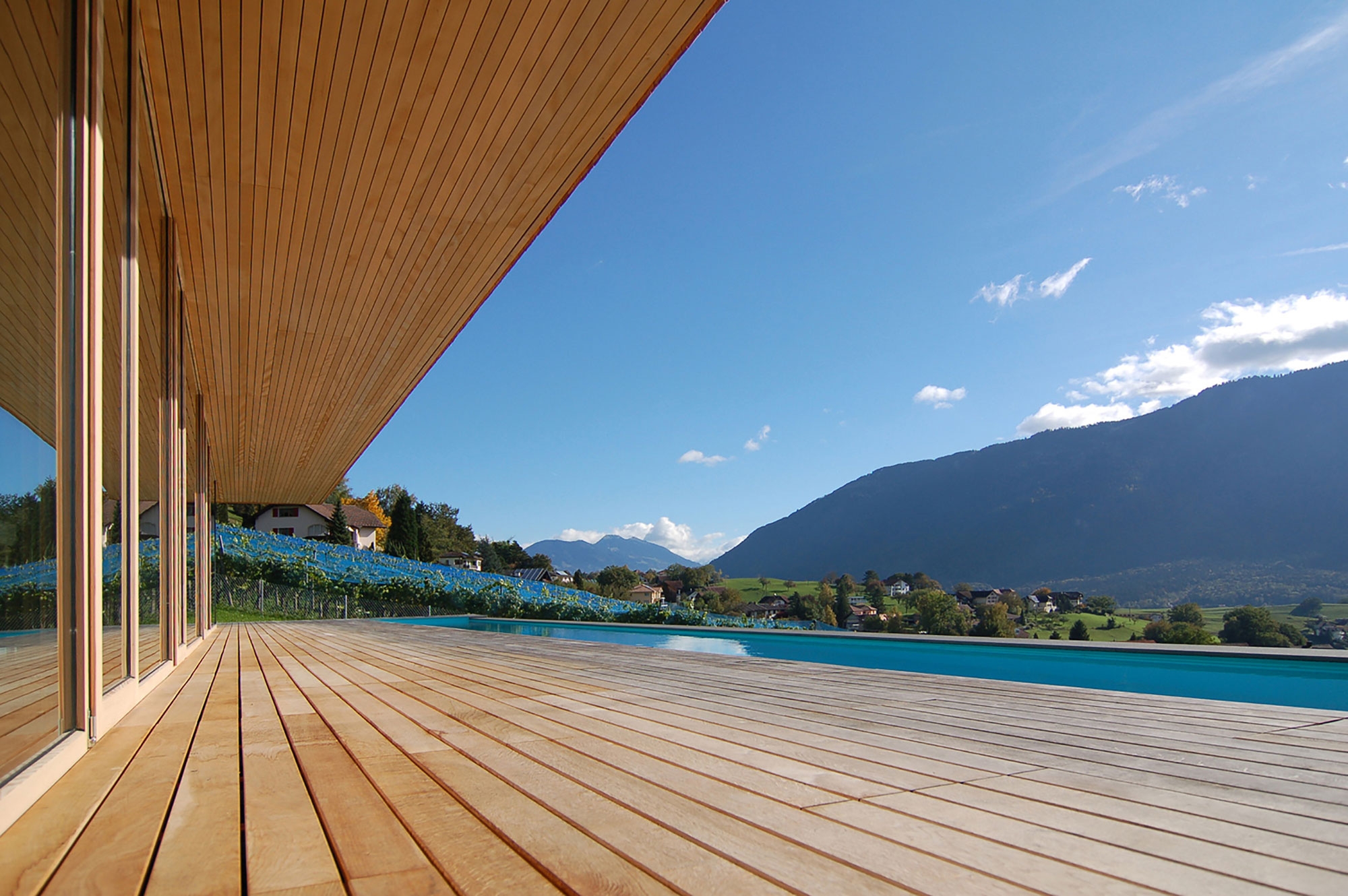 Straight from the living room you can go to the pool on the veranda. It surrounds the entire building and, being reflected in the panoramic windows, visually unites the outer and the inner part of the house.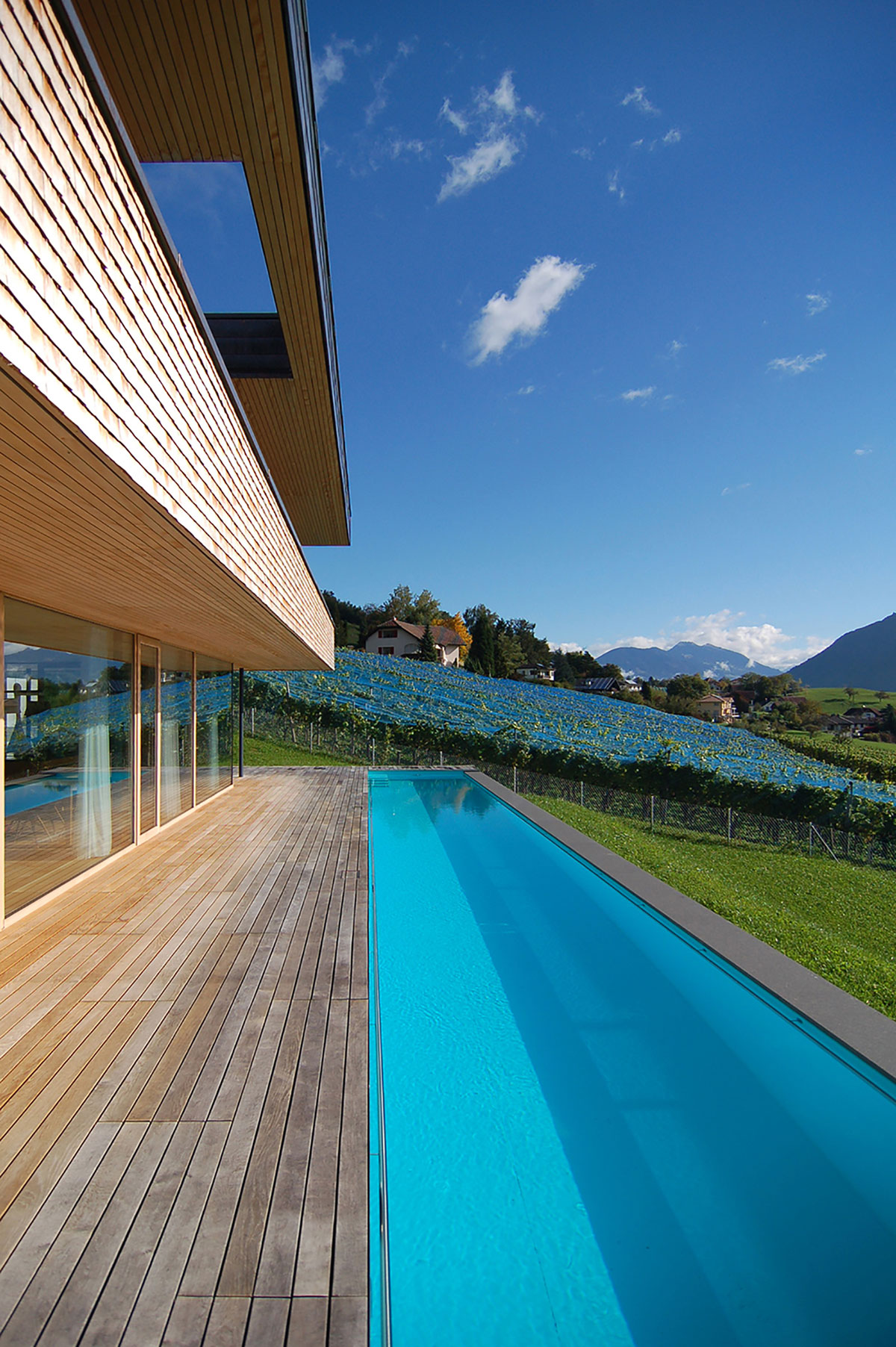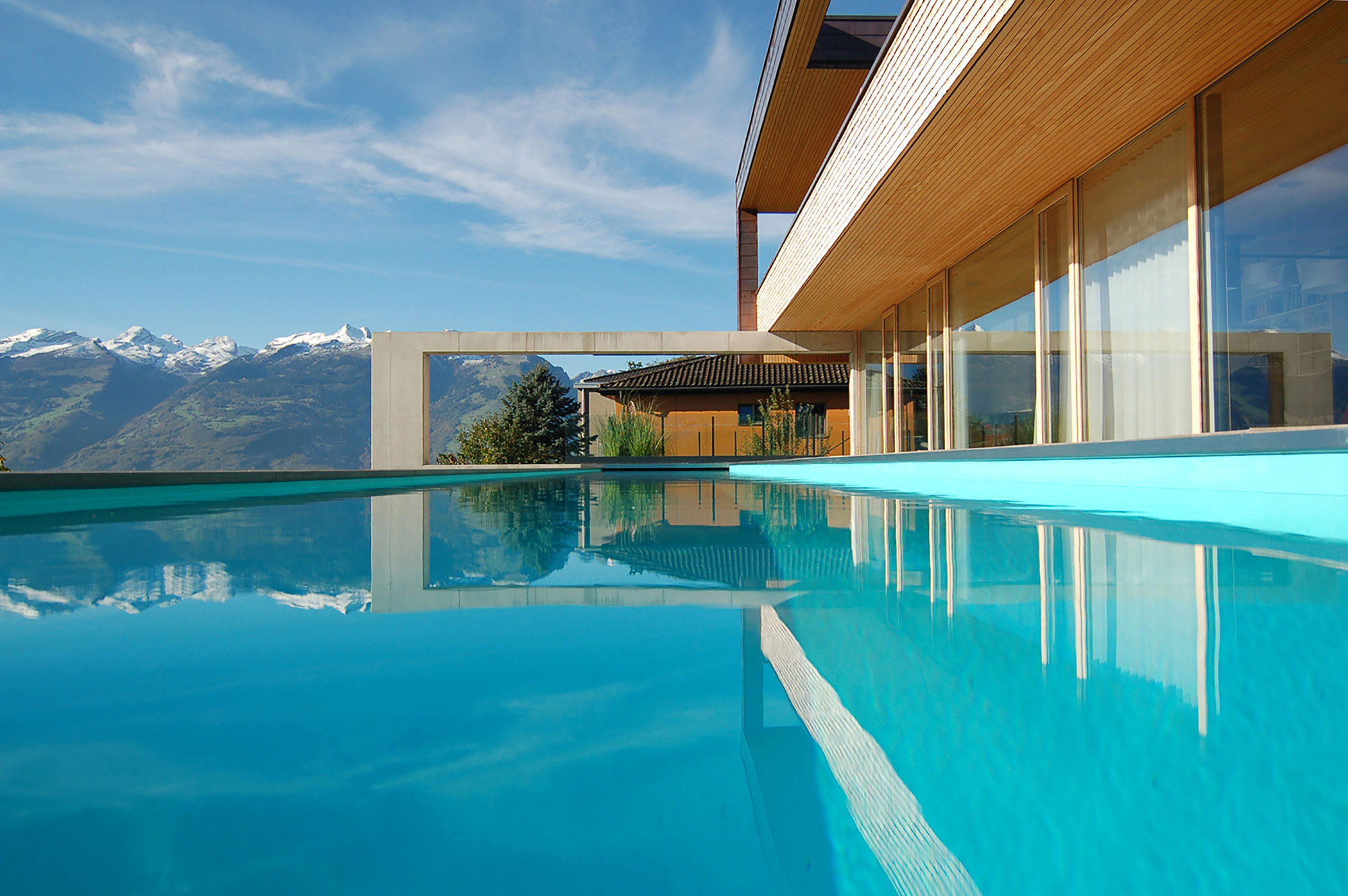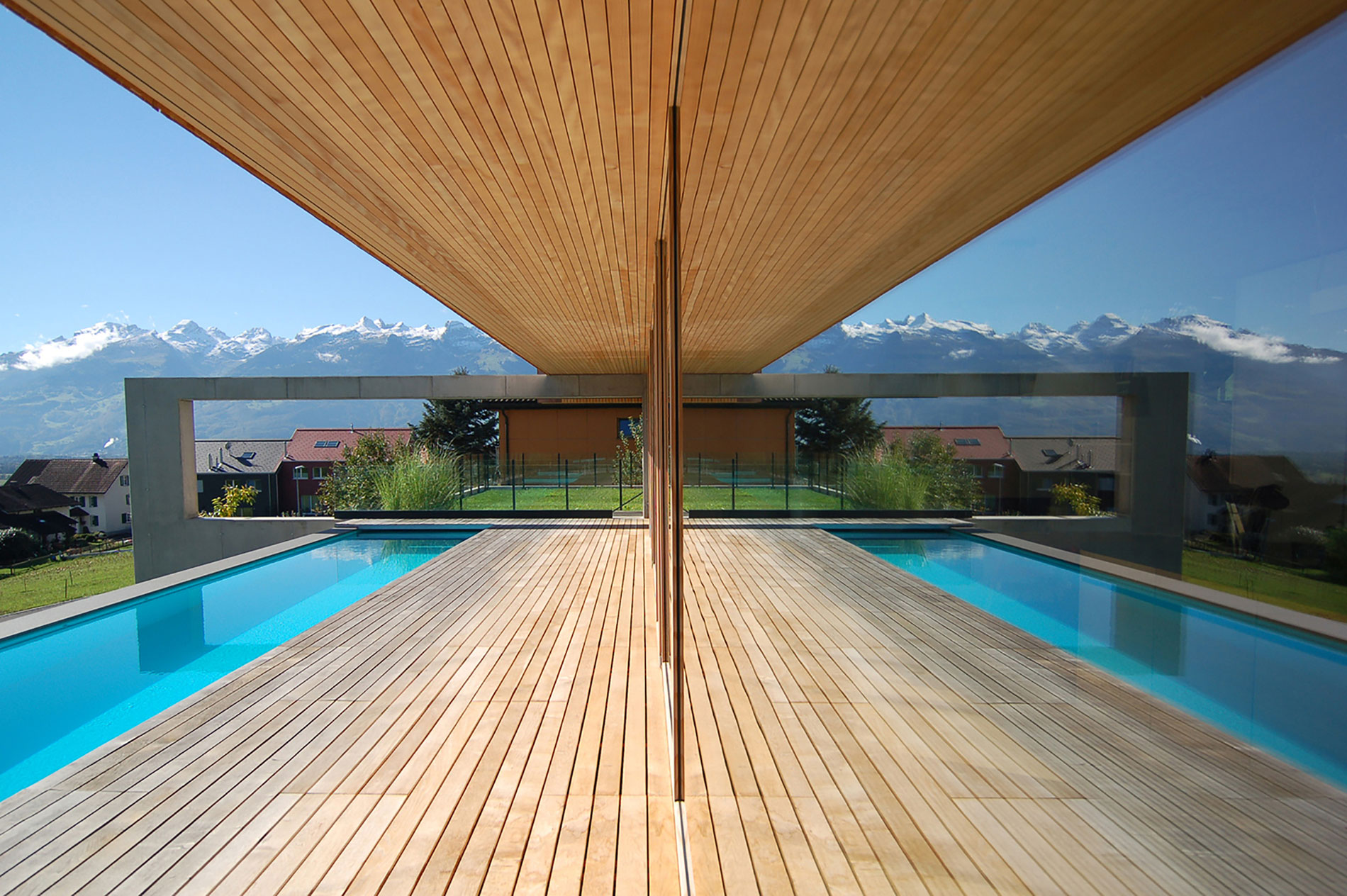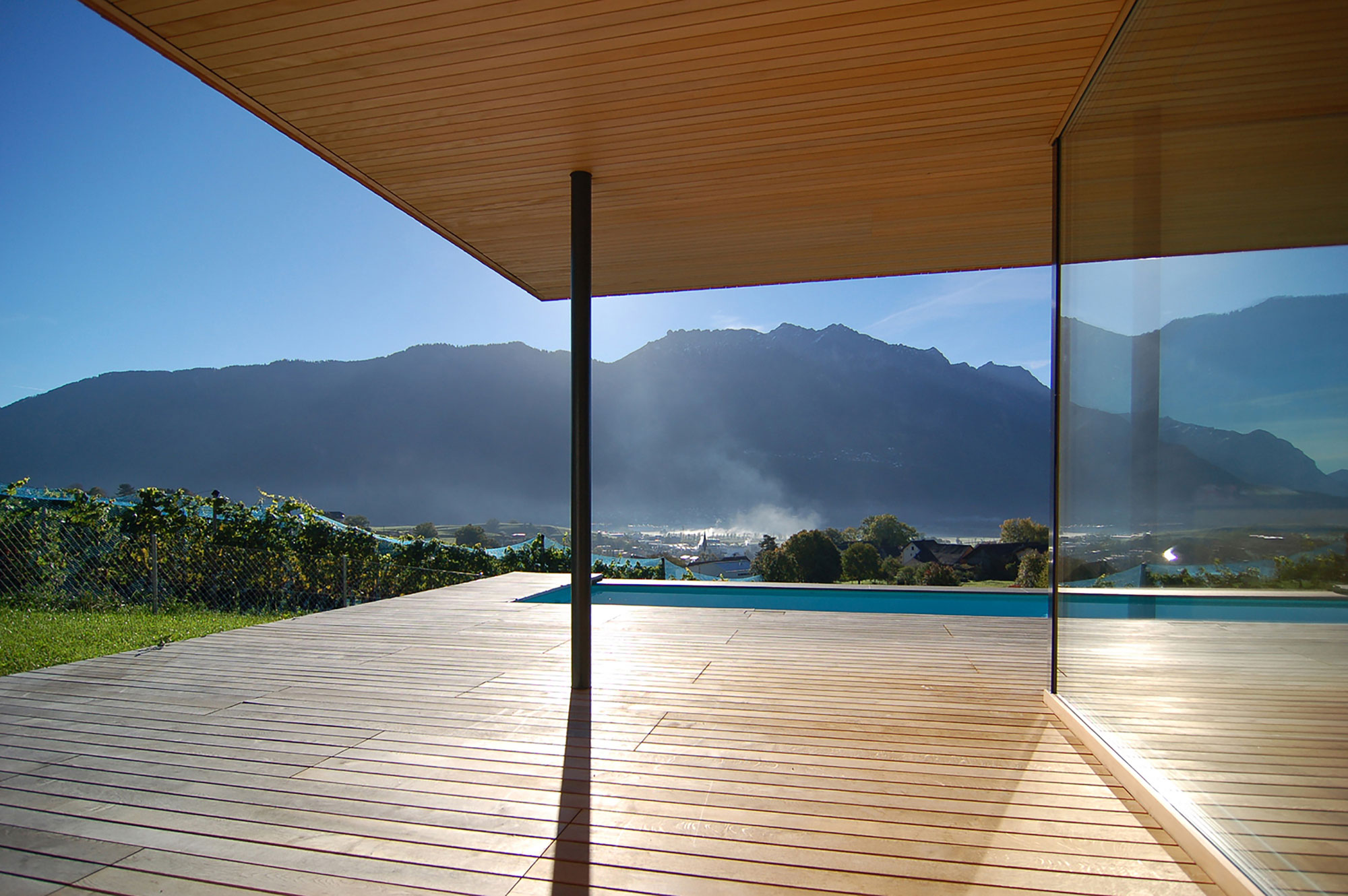 The projection of the second floor creates a shadow over the balcony, helping to hide from the scorching sun in the hot summer. In winter, when the sun is a passive source of heat, its light freely enters the room through glass partitions.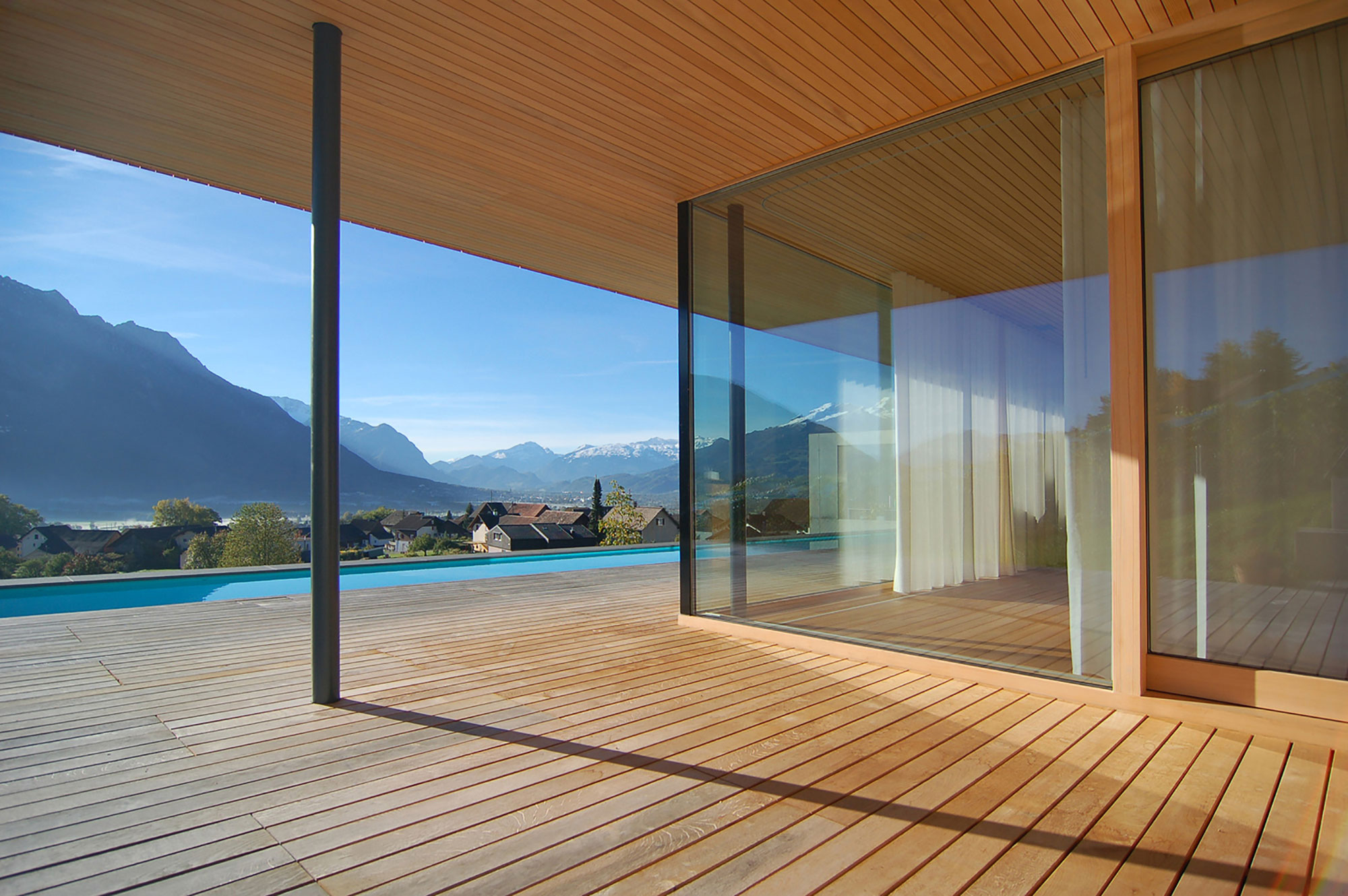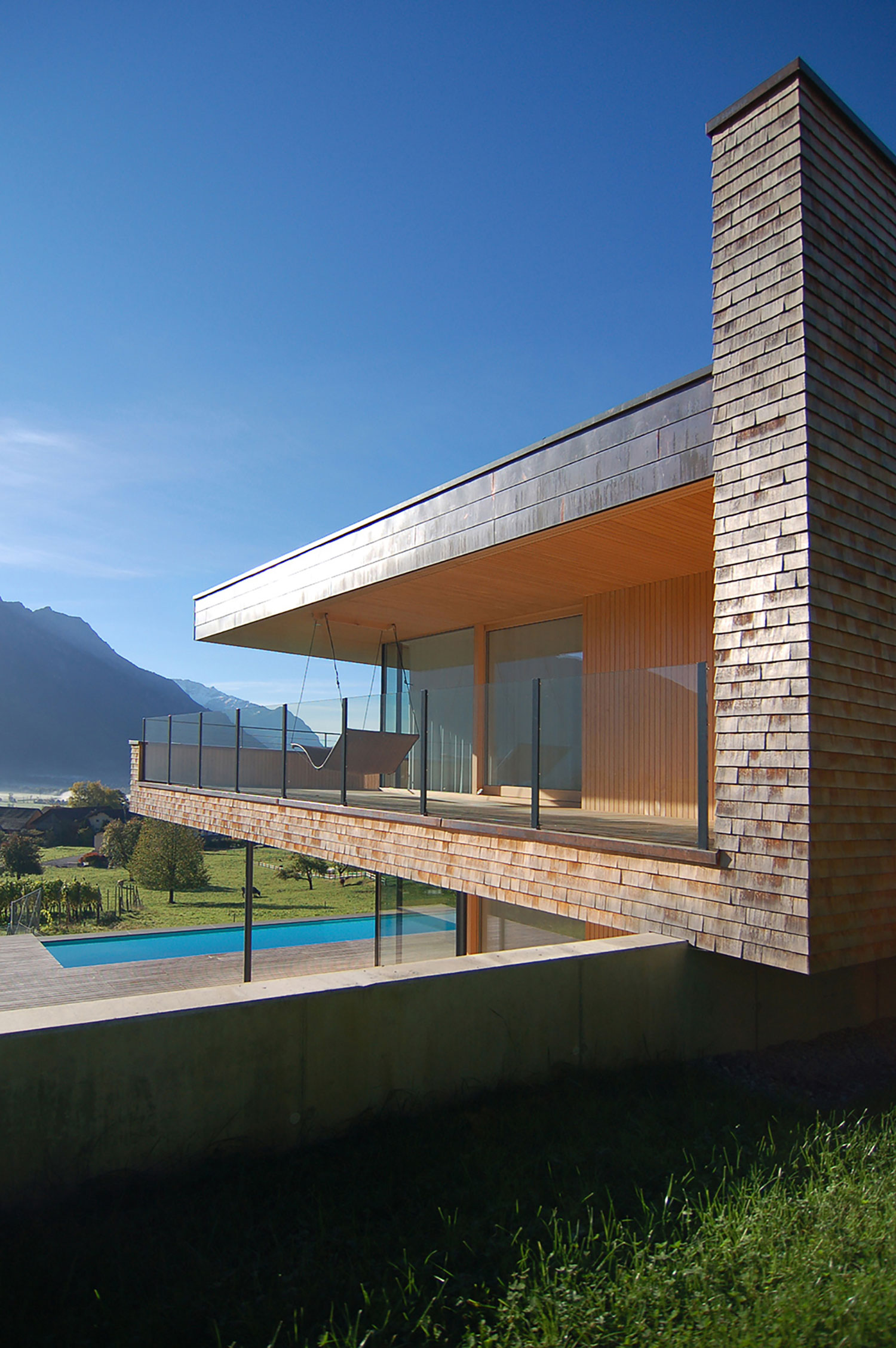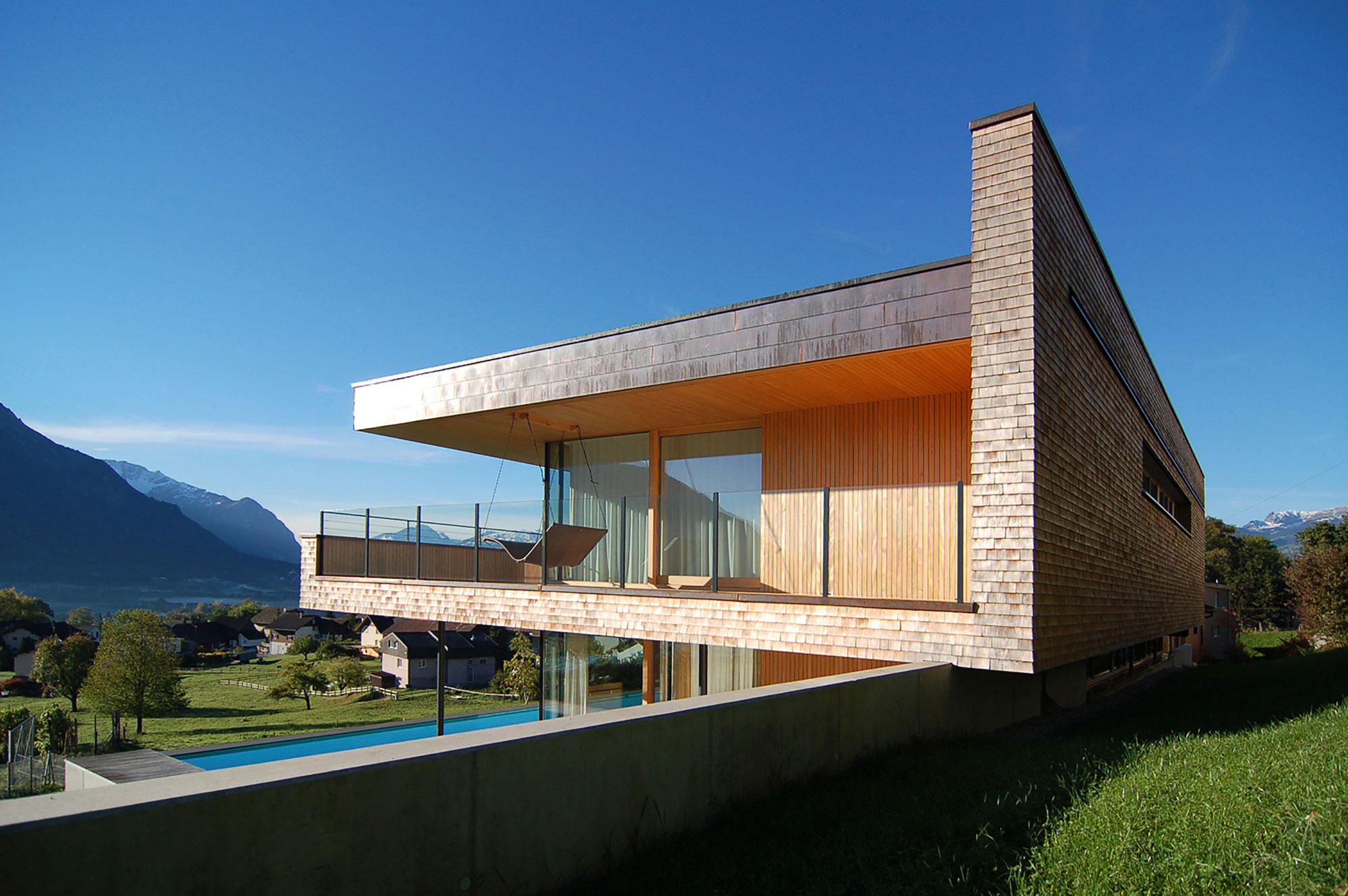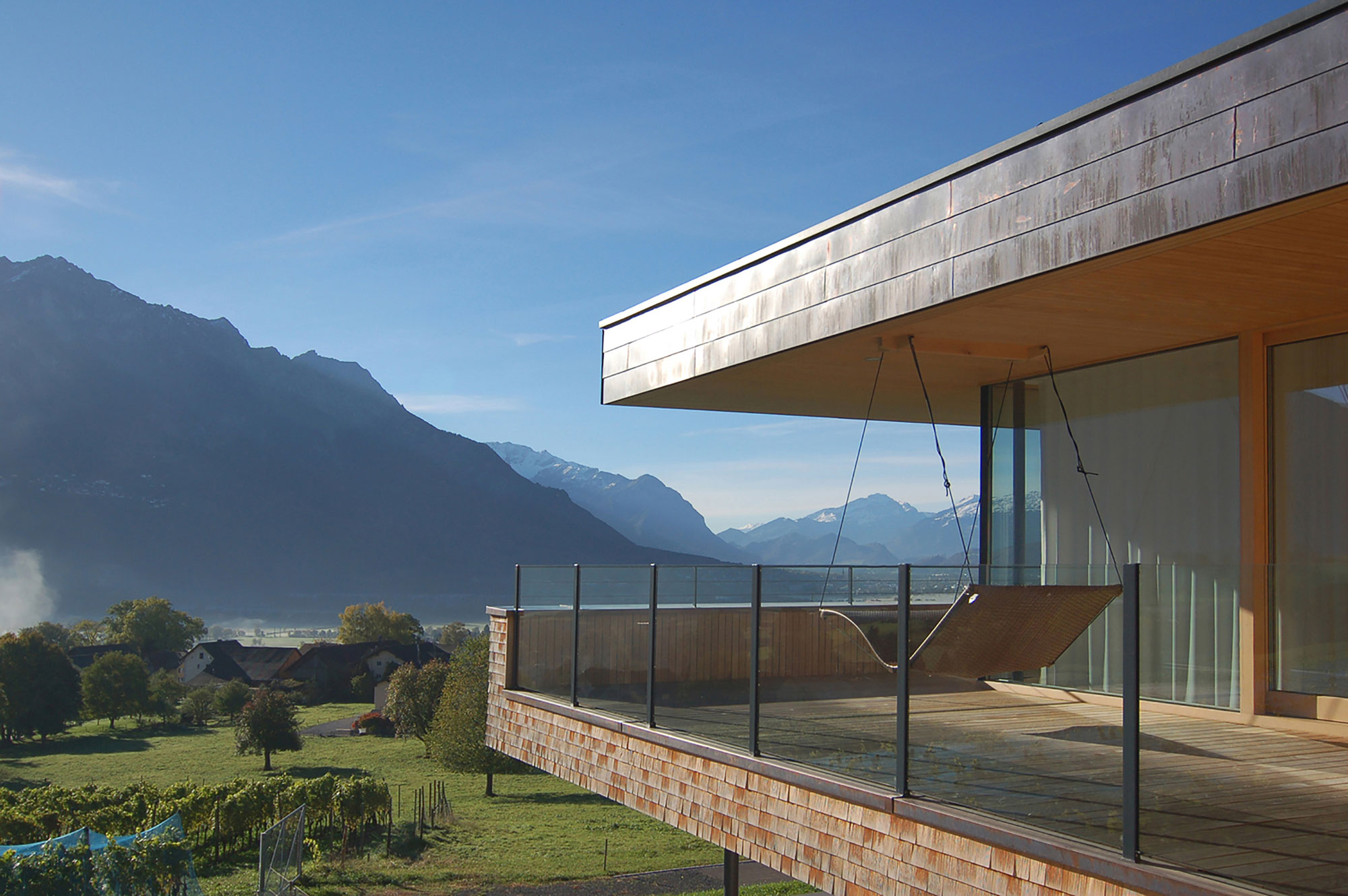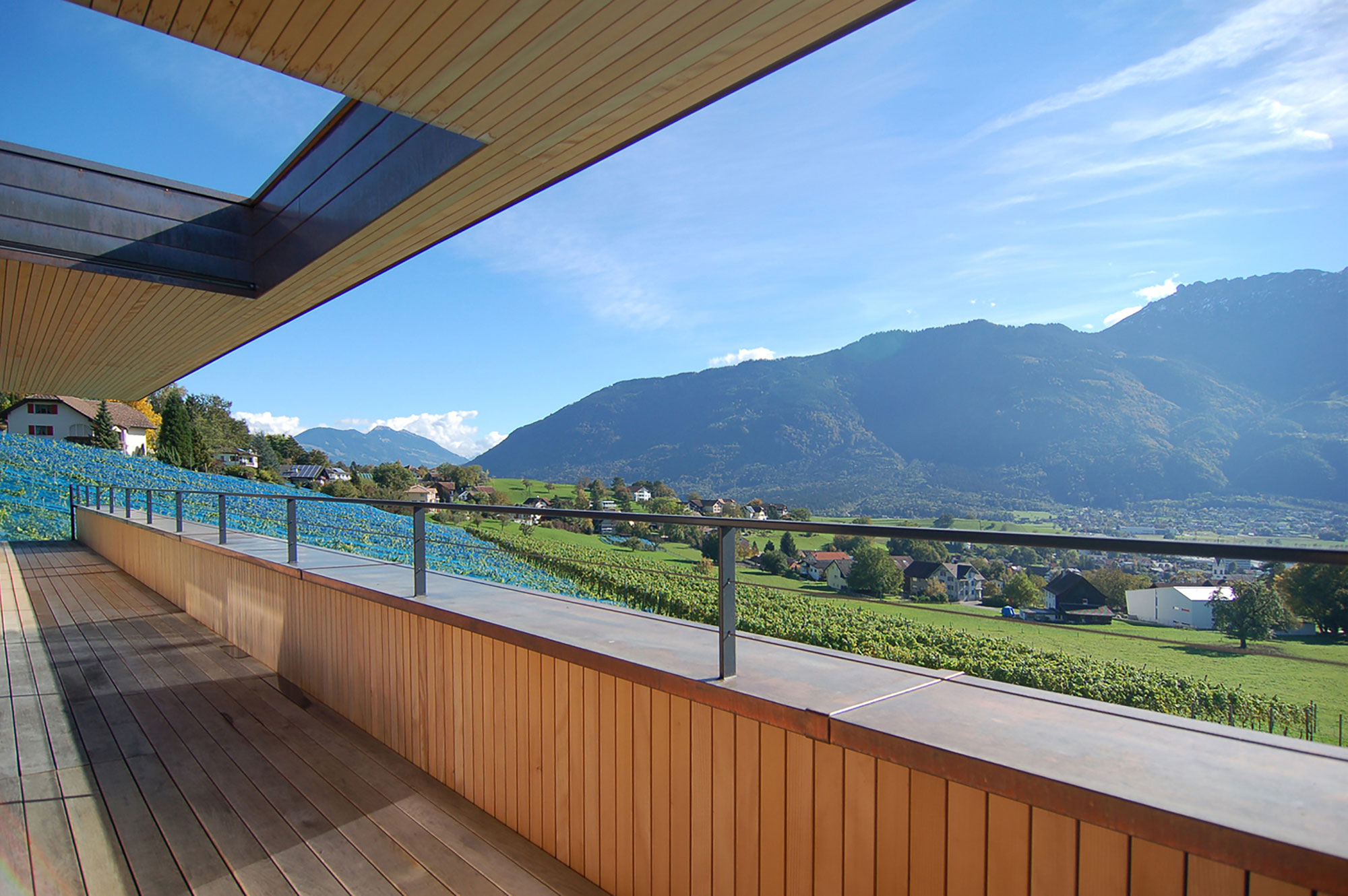 The rear facade of the house looks more closed. All facades of the building are decorated with local white pine and copper.
Under the influence of the sun and wind, the wood acquired a light gray tint, harmoniously blending into the surrounding landscape.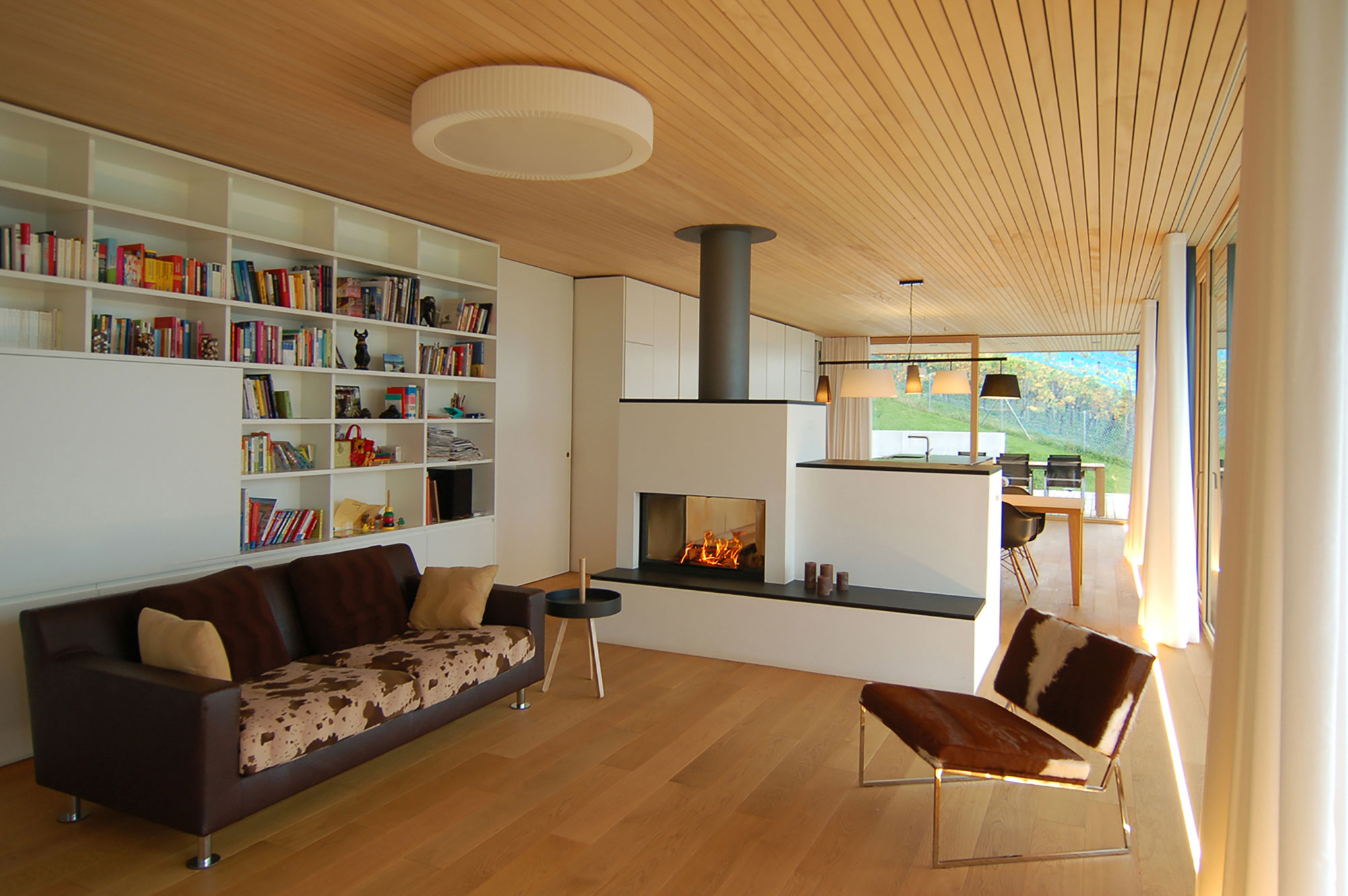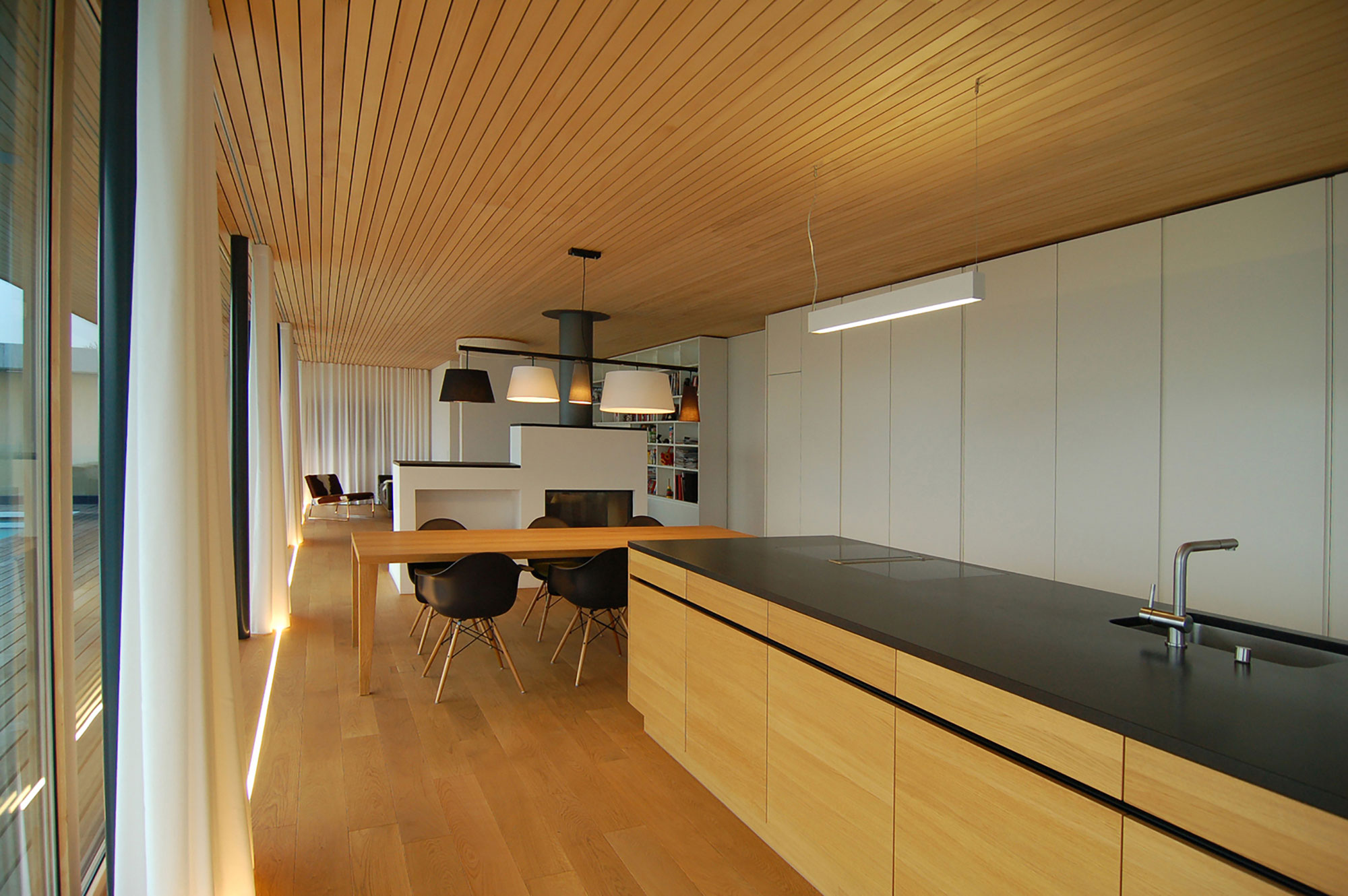 The construction of the mansion and the design of its interior is fully consistent with modern requirements. The use of environmentally friendly and reliable materials, the installation of a fireplace in the living room, the operation of a geothermal heating system and a system for heating water with solar heat – all this is done for a comfortable stay in the house.